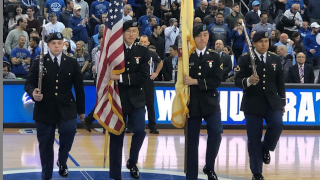 Color Guard
Seton Hall's Color's Guard is a team open to all cadets willing to put in the extra work to improve their Drill and Ceremony, as well as their confidence. We have been given the opportunities to present the colors in front of a sold out Seton Hall basketball game, the very first XFL home game for the New York Guardians, and many other fantastic venues through the years. Whether you are looking for a team of 2 cadets to raise a flag, or a team of 20 we look forward to helping you. To fill out the 2023-2024 Color Guard Request Form, click here.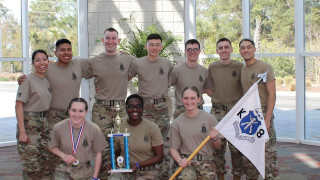 Perishing Rifles
Company Kilo of the 8th regiment of the National Society of Pershing Rifles was founded at Seton Hall University in 1951 as an elite drill company. Company K-8 was re-chartered in 2016 and plays an active role within Pirate Battalion and the University.
Being a co-ed honorary military fraternity, both the standard for GPA and PT score for its members is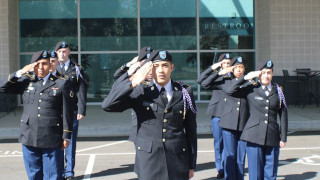 higher than that of Pirate Battalion. Candidates willing to go through an eight-week training process must come out well disciplined, proficient in drill and ceremony, and have passed both a national exam and Army Physical Fitness Test.
Every year, Seton Hall's Pershing Rifles compete in a National Drill Competition where they face off against other universities' companies from around the country; most recently winning 2nd Place for their Exhibition routine in March 2020.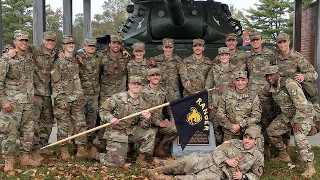 Ranger Challenge
Ranger Challenge is ROTC's varsity sport and is a great way to not only challenge yourself physically, but mentally as well. Pirate Battalion competes every year at Ft. Dix against other programs in our brigade after 6 weeks of training on campus to prepare for the event. The competition includes a fitness event, land navigation, weapons assembly, grenade assault course, obstacle course, one-rope-bridge, TCCC (first aid and casualty care), 6-mile ruck, and burden challenge. These events require high levels of physical fitness and mental agility, which is something we train for as a team. Ranger Challenge is a great way to set yourself apart from your peers and to learn valuable soldiering skills.