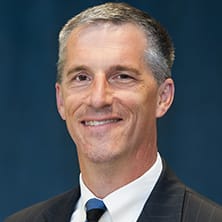 Matthew Borowick '89/MBA '94 was appointed inaugural vice president of the Division of University Relations in November 2020. The division includes the departments of Government Relations and Public Relations and Marketing, responsible for developing compelling communications and working with local, state, and national government officials.
After 10 years in the banking industry, including the Federal Reserve Bank of New York, Borowick joined Seton Hall in 1999. He established the Department of Government Relations, helping to shape higher education legislation and securing over $90 million for university priorities since then.
He has served as the presiding officer for the association of Private College and University Alumni Directors (PCUAD), has been a frequent presenter and conference chair for the Council for Advancement and Support of Education (CASE) and has been quoted in CASE Currents and other higher education publications. He has consulted nationally and internationally.
Previously, Borowick served as Seton Hall's interim vice president of the Division of University Advancement with responsibility to lead Seton Hall's advancement services, alumni relations, development, marketing, communications, and government relations.
He earned his Bachelor of Arts in Economics and MBA in Finance, both from Seton Hall.
---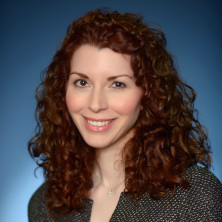 Kimberly A. Capadona '98/J.D. '01 was appointed to General Counsel of Seton Hall University in April 2020. Kimberly, who specializes in labor and employment law, is a former partner of Archer & Greiner, P.C. Her broad range of experience includes nationwide representation of employers in wage and hour matters, injunctions, and employment discrimination and harassment claims involving sex, race, age, religion or handicap. She has served as President of the Seton Hall University Alumni Board of Directors and as a member of the Board of Regents.
---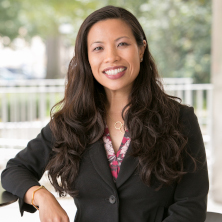 Monica Burnette, Ph.D. is the Vice President of Student Services. In her role, she manages five main areas in the Division of Student Services - Academic Success, Campus Inclusion & Community, Student Engagement, Business Affairs and Information Technology, Student Wellness & Support, and Public Safety & Security. She also serves as the Co-Chair of the Diversity, Equity & Inclusion Committee, Council for Student Success, and Health Intervention and Communication Team. Since joining Seton Hall in 2013, she has served as the Associate Vice President & Chief of Staff (Student Services), Assistant Vice President, Director of Special Projects & Planning, and the Director of the Academic Resource Center. In the past two years, Monica has co-authored two major federal (TRIO- Student Support Services), and state (Opportunity Meets Innovation) grants awarding Seton Hall over $2.7M. She is an adjunct faculty member in the College of Education and Human Services, mentoring and teaching in areas of survey research and research methods in administration.
Prior to Seton Hall, Monica has held roles as an Advising Dean (Columbia University), Assistant Director of Admissions and Financial Aid (Columbia University School of Journalism), Admissions & Academic Affairs Coordinator (University of California, Berkeley), and Managing Associate Director of Admissions (The Art Institute of California- San Francisco). She received her B.S. in human development from the University of California, Davis, her M.A. in Postsecondary and Higher Education from Columbia University - Teachers College, and her Ph.D. in higher education leadership and management from Seton Hall University. She was born and raised in San Francisco, CA.
---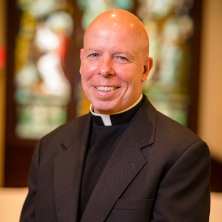 Rev. Colin Adrian Kay, M.Div.'05, was appointed Vice President for Mission and Ministry in September of 2020. Born in the city of Newark and raised right beside the University's South Orange campus, he attended Seton Hall Prep and later Columbia University, where he earned a B.A. in Latin.
After four years of service in the military and seven years of contemplative life in a Carthusian monastery, he completed his studies at Immaculate Conception Seminary and was ordained a priest for the Archdiocese of Newark.
Father Kay served in parish ministry and in high school chaplaincy before being appointed Director of Campus Ministry at Seton Hall, where he focused on the pastoral and spiritual needs of students, staff and faculty on the South Orange campus. In the Office of Mission and Ministry, Father Kay seeks to ensure, promote, and support the mission of Seton Hall in the University's ministry outreaches and in all its many efforts.
---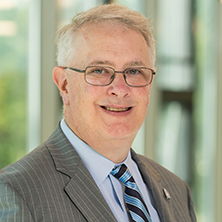 Erik Lillquist, J.D. was named Interim Provost and Executive Vice President on July 30, 2023. Lillquist has been a pillar of dedication and service since joining Seton Hall Law in 1999. Starting his journey as a professor, he later ascended to the position of Vice Dean of the school, a role he held for six years. As a member of the Law School faculty, Lillquist's scholarly contributions were not only published in esteemed law journals but have also been cited by the Supreme Court.
In 2015, he transitioned to the South Orange campus, taking on the role of Associate Provost for Academic Projects. More recently, he held the position of Associate Provost for Strategy and Finance. In this capacity, Lillquist centered his attention on academic administration, delving deep into University policy, budget and finance, human resources, and long-term strategic planning. Notably, he spearheaded the implementation of Responsibility Centered Management (RCM) budgeting, championed the Seeds of Innovation initiative, and played a crucial role in enacting significant revisions to the Faculty Guide, among various other initiatives.
Lillquist has played a pivotal role in enhancing academic spaces at Seton Hall. Due to his persistent efforts, the university's learning and communal areas have seen significant upgrades over the past five years.
Erik holds a B.A. and a B.S. from Stanford University and a J.D. from the University of Virginia. He and his wife reside in Montclair and have three grown children.
---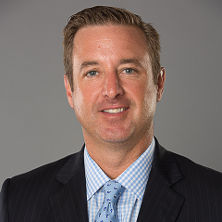 Patrick G. Lyons was named Executive Vice President and Chief of Staff on June 10, 2019 and began his tenure on August 1. He oversees Athletics, Facilities and Operations, Office of the President.
Prior to his appointment, Mr. Lyons served for eight years as the University's Vice President for Athletics and Recreational Services. In that role, he led the University through a period of remarkable success in competition, academics, infrastructure growth and conference realignment, thereby enhancing the college experience for Seton Hall's 14 NCAA Division I athletics programs and the student body as a whole.
Lyons transformed Seton Hall's athletic facilities through the Pride & Excellence Campaign, a fundraising initiative of the Pirate Blue Athletic Fund, that directly led to new state-of-the-art spaces, including an academic center, fitness center, sports medicine center, varsity weight room, film room, golf lab, locker rooms for all varsity sports and a new lobby in the Richie Regan Athletic and Recreation Center that features the interactive Seton Hall Athletics Hall of Fame.
Seton Hall student-athletes' collective grade-point average reached an all-time high, and they enjoyed renewed success on the field while competing in the BIG EAST, one of the most historic and successful conferences in the nation.
Mr. Lyons arrived at Seton Hall after spending seven years as Iona College's Director of Athletics, establishing its department as one of the top programs in the Metro Atlantic Athletic Conference. He was the chief administrator for the Gaels' 21 NCAA Division I athletics programs.
In 1999, he earned his master's degree in teaching from Iona and earned an M.B.A. from the Hagan School of Business in 2004. Lyons has also served as an adjunct professor in the biology department at Iona and the Sports Business Management program at Manhattanville College.
Mr. Lyons is married to the former Rachel Cintolo, who is a member of the faculty at Rutgers University.
---
Alyssa McCloud, Ph.D., has served as the vice president for enrollment management at Seton Hall since August 1, 2011 and was promoted to Sr. Vice President for enrollment management in July 2018. Dr. McCloud oversees Undergraduate Admissions, Financial Aid, Registrar, Enrollment Services Information Systems and Enrollment Services Communications and Marketing.
During Dr. McCloud's tenure she has led Seton Hall to tremendous enrollment success, resulting in a 20% increase in undergraduate enrollment and several of the largest incoming classes in university history. Simultaneously, the University has raised its SAT average over 100 points while continuing to attract a diverse student body that is nearly 45% students of color, 30% Pell eligible and 35% first-generation.
Dr. McCloud is an active member of the Enrollment management community has served on the College Board's Admissions Advisory Board, has provided executive management training for University CFOs through the NACUBO leadership program as well as future Enrollment leaders as part of the College Board's Leadership Academy. Dr. McCloud created the model financial aid shopping sheet that was adopted state-wide by the state of New Jersey and was praised for creating a transparent financial aid experience for students. She has presented at numerous conferences, written articles relating to college admission that have been featured in the Huffington Post and Private Colleges and Universities Magazine. She has been featured in many media outlets, appearing on Fox Business, Good Day New York and with citation in the Star Ledger, Wall Street Journal and New York Times.
Dr. McCloud previously served as vice president for enrollment at Drew University and Felician College. Prior to these positions, she served as director of the office of admissions and international programs at Seton Hall. Prior to this she worked for Webster University in Bangkok Thailand assisting to open the first American University in Thailand and at the Council on International Educational Exchange in New York and Bangkok, Thailand.
She holds a B.A. in humanities with a concentration in philosophy from Antioch College, as well as two graduate degrees from Seton Hall, an M.A.in corporate and public communications (2004) and a Ph.D. in higher educational leadership, management and policy (2009).
---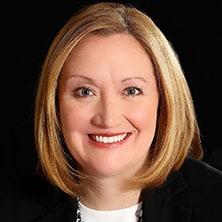 Donna McMonagle was appointed Vice President for Finance and Chief Financial Officer in March 2022. In her role, Donna has responsibility for Division of Finance and the Department of Information Technology. Prior to joining the Seton Hall community, Donna was Vice President for Finance and Treasurer at Montclair State University, where she was responsible for finance, accounting, treasury, investments, procurement, student accounts, real estate and risk management, as well as strategic initiatives and policy development.
Donna has an extensive background in corporate finance, banking, credit analysis and risk management. She began her banking career at NatWest Bank N.A. and later Banker's Trust, both in New York. She then spent 13 years at Fitch Ratings, a bond rating firm where she held several positions of increasing responsibility involving credit research, business development and management. Prior to moving into higher education, Donna was Director of Treasury Finance and Director of Credit at NRG Energy, Inc. in Princeton, where she was a senior member of the team focusing on project finance and corporate-level debt.
Donna earned a Bachelor of Arts Degree in History, with a minor in business, from the University of Scranton. She lives in Nutley with her husband and two daughters, and is a member of the Finance Committee of St. Mary's R.C. Church and a trustee of the Nutley Educational Foundation.
---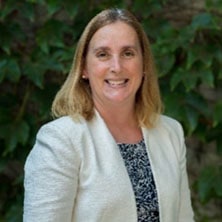 Amy F. Newcombe, M.Ed. '97/J.D., is the Interim Vice President for Board Affairs and University Strategy and Assistant Provost. Amy Newcombe plans, coordinates, streamlines and supports the work of the Board of Regents and Board of Trustees. She oversees the implementation of Harvest Our Treasures and communicates Board Affairs initiatives to the University. Amy is responsible for faculty development, interests and welfare. In collaboration with the University's schools and colleges, she supports the standardization of policies that support academic excellence, advances the University's academic and strategic plan initiatives and supports the Catholic mission. Additionally, she assists in drafting responses on matters of academic policy, procedure, resolutions of the faculty senate and grievance appeals.
Amy holds an A.B. in history from Duke, a J.D. from the University of Notre Dame, and a master's degree from Seton Hall. Her deep affection for Seton Hall was inspired by her father, who earned both his undergraduate and law degrees here. Amy and her husband reside in New Providence and are proud parents of three grown children.
---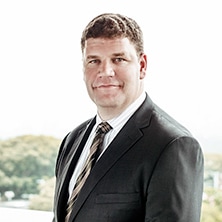 Jon Paparsenos is the Vice President, University Advancement at Seton Hall University. He provides leadership and oversight over the University's fundraising and alumni efforts and serves as the institutions chief fundraising officer. Jon brings more than 17 years' experience in the planning and execution of fundraising campaigns and building high performing Advancement teams.
Prior to Seton Hall, Jon served as the Vice President for Philanthropy and CEO UNSW Foundation at UNSW Sydney in Australia, with Caltech (the California Institute of Technology), with Marquette University in Wisconsin and with Community Counseling Co., LLC in New York.
Jon is an active volunteer for CASE serving as chair and a member of faculty for the CASE APIEF Institute in Melbourne, Australia.
Jon came to philanthropy following an eight-year service with the US Marine Corps. Jon holds a BA from Seton Hall University. He is a fluent Greek speaker and emigrated from Greece at the age of 18 to the United States.
---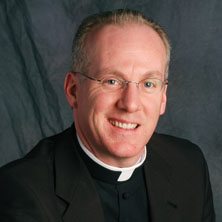 Rev. Msgr. Joseph R. Reilly, S.T.L., Ph.D. is Vice Provost for Academics and Catholic Identity. Msgr. Reilly, a Mountainside native and 1987 graduate of Seton Hall University, was ordained a priest for service to the Archdiocese of Newark in 1991. His first assignments were as a parochial vicar at St. Paul, Ramsey and St. Andrew, Bayonne. In 1995, he joined the staff of Seton Hall Prep, where he served as a faculty member and chaplain. In 2002, he was named Rector of St. Andrew's Hall, and then was appointed Rector/Dean of Immaculate Conception Seminary School of Theology, effective June 20, 2012. He holds a Bachelor of Sacred Theology from Pontifical Gregorian University, Rome, a licentiate in Sacred Theology (STL) from Pontificio Istituto Teresianum, Rome, and a Ph.D. in Educational Administration from Fordham University. He has served as a member of the Archdiocesan Priest Personnel Board, the Advisory Committee on Continuing Education and Ongoing Formation of Priests, the Archdiocesan Vocations Board, and the Board of Trustees of Seton Hall University. Pope John Paul II named him a Chaplain to His Holiness in 2005, with the title of Reverend Monsignor. Monsignor Reilly's term as Rector/Dean of Immaculate Conception Seminary School of Theology concluded on June 30, 2022. Following a sabbatical year, on July 1, 2023, Monsignor Reilly began his role as Seton Hall University's Vice Provost for Academics and Catholic Identity.