Outcomes - M.P.A., Public Administration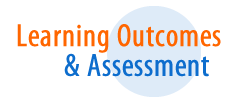 Seton Hall University embraces the principle that effective and meaningful assessment is an integral part of the educational process. This principle is at the heart of our commitment to meet our responsibilities to our students, professions, and the communities that we serve.
After graduating with an M.P.A. degree, students will be able to:
Manage public and nonprofit sector organizations.
Apply quantitative and qualitative techniques of analysis.
Fully understand the close relationship between the public and nonprofit sectors.
Demonstrate servant leadership and ethical behavior in his/her professional life.
Apply current technological innovations in his/her professional position.