Federal Grant Offers Seton Hall University Nurse Practitioner Students a $10,000 Stipend
Friday, February 3rd, 2023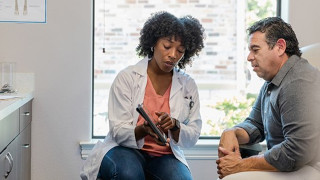 Seton Hall University College of Nursing Graduate Programs have the distinction of being the No. 1 online master's nursing degree in New Jersey, 4th among all Catholic Colleges and in the top 16 percent nationally, according to U.S. News and World Report.
Now there is another factor for prospective students to consider when choosing a graduate nursing program. The College of Nursing was recently awarded a $3.6 million grant from the Health Resources and Services Administration that will provide selected students the opportunity to receive a $10,000 stipend after completing one of their clinical rotations on a mobile health unit providing health care to a medically underserved population. Collaborating with the Newark Department of Health and Community Wellness, the Nurse-led Mobile Health Training Project will create a pipeline of Nurse Practitioners (NP) for Newark, New Jersey, a medically underserved area and provide NP students with experiential training on three mobile health units.
Students in the Adult-Gerontology Primary Care Nurse Practitioner, the Pediatric Nurse Practitioner Program, and the Psychiatric Mental Health Nurse Practitioner Program participating in this project will be assigned to a mobile health unit where they will complete 120-160 hours of community-based experiential training with well-trained culturally responsible faculty and preceptors. Upon completion of the clinical experience students will receive a $10,000 stipend for their participation.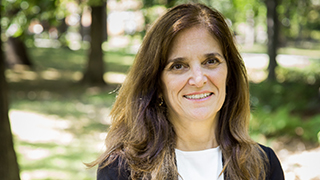 "We are excited to offer this unique opportunity to our NP students, allowing them to increase their knowledge, skills and attitudes on social determinants of health, diversity, inclusion and health equity concepts that will provide them with the knowledge to reduce health inequities and improve health outcomes," said Joyce Maglione, Ph.D., principal investigator of this grant and director of the Adult-Gerontology Primary Care NP Program. "Our first cohort of enthusiastic from the three NP programs began their clinical experiences in Newark and students' feedback has been highly positive."
If you are a Registered Nurse looking to expand your career and interested in the Seton Hall University College of Nursing and the City of Newark's Nurse-led Mobile Health Training Project, please contact Sharon Dobrina at [email protected] or 973-542-6713.
This program is supported by the Health Resources and Services Administration (HRSA) of the U.S. Department of Health and Human Services (HHS) as part of an award totaling $3,643,963 with 0% financed with non-governmental sources. The contents are those of the author(s) and do not necessarily represent the official views of, nor an endorsement, by HRSA, HHS, or the U.S. Government. For more information, please visit HRSA.gov.
Categories: Health and Medicine