Ash Wednesday Message from President Nyre
Wednesday, February 22nd, 2023
"The ashes bespeak the emptiness hiding behind the frenetic quest for worldly rewards. They remind us that worldliness is like the dust that is carried away by a slight gust of wind. Sisters and brothers, we are not in this world to chase the wind; our hearts thirst for eternity." — Pope Francis
---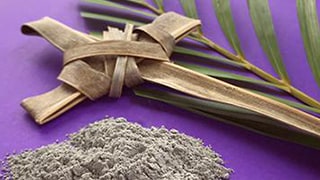 On Ash Wednesday, the Seton Hall community and Christians worldwide enter the holy season of Lent. We begin a time of self-examination and penance in which we seek to draw closer to Jesus in thoughtful preparation for His resurrection on Easter.
As we reflect on the past — how we have lived and the choices we have made — let us not forget our enormous capacity to affect positive change, both now and in the future, as Christ would have us do.
Ash Wednesday Masses will be offered throughout the day:
South Orange: in the University Center at noon (classes cancelled) and in the University Chapel at 8 a.m., 3 p.m., 5 p.m. and 8 p.m.
Nutley: Join Father Anton for the 7:45 a.m. Ash Wednesday Service in the IHS Chapel or join Bishop Manuel Cruz as he celebrates Mass at noon in the IHS Auditorium.
Newark: Ash Wednesday Mass and Distribution of Ashes will take place at 1 p.m. in the St. Thomas More Chapel at Seton Hall Law School.
For everyone entering their Lenten journeys, I wish you a holy season of prayer, fasting and almsgiving that yields a more profound and deeper faith.
Joseph E. Nyre, Ph.D.
President
Categories: Faith and Service