Zoe Greene
Nursing major
Hopewell, New Jersey
"Knocked down seven times, get up eight times" - Zen Buddhist koan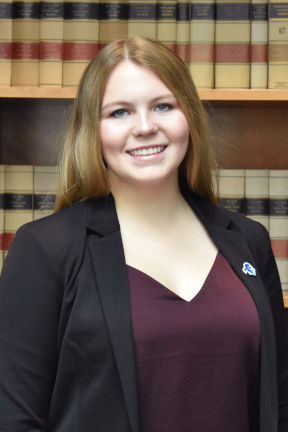 Zoe Greene has been active in leadership and community service throughout her elementary and high school years. While enrolled at the Princeton Friends School, she participated in the school community service program, working with very young children with special needs and at-risk youth.
At Hopewell Valley Central High School, she created an innovative school nursing internship program. This program granted high school students with a passion for nursing a unique opportunity to gain knowledge, prepare for professional education, and build strong mentoring relationships with the members of the school nursing staff. Zoe's experiences working alongside the school nurses allowed her to learn nursing skills many students do not practice until their third-year nursing practicum and solidified her plans to go to nursing school. As the president of the Red Cross Club in high school, Zoe organized many fundraisers and opportunities for service in her community. In this position, she represented the school chapter in meetings and other activities with the county organization.
A dancer since the age of three, Zoe trained with a professional ballet company while in high school, learning several different styles as well as performing in several productions each year. She also taught dance classes to young students, assisted with rehearsals at her dance studio, and participated in the high school's performing arts academy and dance and thespian societies. Zoe spends her summers working as the assistant director of an art camp in Princeton, New Jersey, where she plans and runs programs for children ages four to eleven, including the successful remote delivery of the program in the summer of 2020.
Zoe chose to attend Seton Hall because of the School of Nursing's strong reputation for preparing its students for their chosen career and for the opportunity to be a part of the Buccino Leadership Institute. The faculty in both the School of Nursing and the Institute showed great passion for their work and wanted to help students succeed. Zoe feels that the Buccino Leadership Institute offers a unique opportunity to build leadership skills, develop her leadership style, and apply this knowledge in her chosen field of nursing – an experience very few institutions offer in undergraduate nursing programs.
Seton Hall Career Highlights:
Competitively selected into the Buccino Leadership Institute
Member of Dancers Against Cancer
Member of the Alpha Omicron Pi Fraternity