"It has become my personal ethos to try and accomplish as much as is possible in my lifetime through hard work, sacrifice, honor, and integrity. Building leadership skills through this program is a building block, and one of the many I plan to use to construct this high effort and high achievement life I strive for."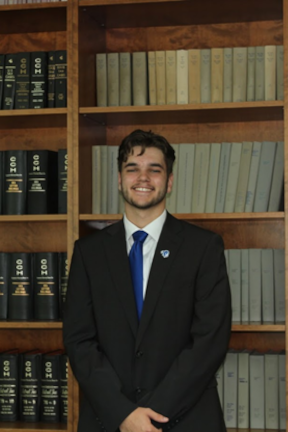 Tilman is cut from the cloth of an older generation. He sticks to the roots of his nature and his strong personal belief system that discipline, hard work, and integrity are the most important attributes in life. Facing consistent self-inflicted challenges and achieving daunting goals are the fundamentals that make Tilman who he is. He finds inspiration in life's most terrifying moments. When he suffers the most, he is at his strongest. When the pressure is on, so is he. Tilman loves spending time with his buddies and wants nothing more than to help others be the best versions of themselves they can be. He holds himself to a "No Slack" attitude, and no one is a harsher critic to him than himself. He will never be satisfied with his performance, always striving to be even better than yesterday.
Tilman is goal-oriented and willing to help the team in whatever way possible to achieve those goals. However, it would be wrong to mistake his intensity for lack of amicability. Tilman understands that while he is relentless in his challenge, not everyone has the same mindset. He adapts and is willing to help the team no matter the environment he finds himself in. If the team has a more laidback mindset in the pursuit of success, then Tilman is able to adjust his attitude to match the group. Ultimately, whatever happens, Tilman always gives his absolute best effort to help his team achieve its goals. He is one of those "up at 5 AM every day hittin' the gym" types, and the results he can accomplish with this disciplined mindset apply to many things outside of that weight room. He only hopes to continue to find challenges and achieve goals every single day.
Seton Hall Career Highlights:
Competitively selected into the Buccino Leadership Institute
Member of the Honors Program
Peer Advisor
Class Representative for Business Cohort Leadership