"So often in life things that you regard as an impediment turn out to be great good fortune," – Ruth Bader Ginsburg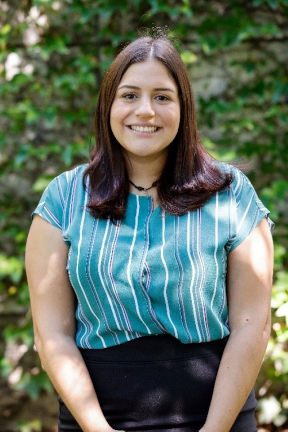 Stacey Salvia left her hometown of Manalapan New Jersey to pursue her passion in elementary education at Seton Hall University. At Seton Hall, she studies Elementary and Special Education with a focus in Social and Behavioral Science and is part of the Buccino Leadership Institute's education and human services cohort.
As a leader, Stacey makes sure that everyone is happy. She tends to see the good in orders and considers everyone's opinions before making an important decision. She also has strong conflict management skills and uses them in and out of the Buccino Leadership Institute.
During her high school career, Stacey held leadership positions, including section leader and woodwind captain in her high school's marching band. She acquired leadership experience from these activities, which were also strengthen by being a role model and assistant teacher for the younger students at her dance studio.
At Seton Hall, she continues to challenge herself and stays involved on campus as much as possible. She is a part of the pep band who travels to all basketball games to cheer on the team. While she is involved, she still finds the time to study and get good grades. Additionally, Stacey devotes her free time to teaching students in an art enrichment program in the Seton Hall area.
Stacey chose to attend Seton Hall because of its award-winning Education and Human Services Leadership Program. She knows that the leadership program will provide her with opportunities that no other college program can. She also chose Seton Hall because of the job placement rate of previous students who graduated from the college of Education and Human Service.
Stacey chose to be a part of the leadership program because it gives her the opportunity to continue being a leader in her future. She also joined to meet new people and make connections to help further her career. She hopes to be pulled out of her comfort zone and learn from interacting with others. Throughout her time in the program thus far, she has grown exponentially as a leader and is excited to continue growing.
Seton Hall Career Highlights:
Competitively selected into the Buccino Leadership Institute for the Education and Human Services Cohort
Achieved the Dean's list for Spring 2021