"Leadership isn't about how many people you lead, it's why you lead them that matters."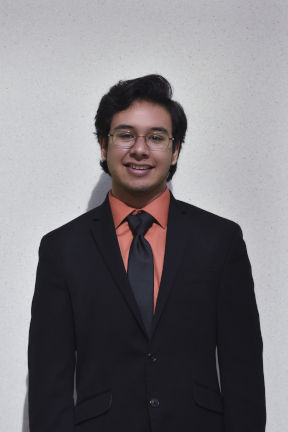 Rai Dominguez is from Bradley, Illinois. He made the decision to study at Seton Hall University because he believes in the potential it holds for him. He intends to acquire an internship in New York City with a law firm to gain experience in the field of law. He plans on pursuing every opportunity that Seton Hall offers so that he will reach his full potential as a student, person, and leader.
Rai is a member of the Seton Hall pep band, participates in mock trial, and is a member of ALPHA, in addition to the Buccino Leadership Program. He values service above all else. He chose to apply for the Buccino Leadership Program to become a stronger leader so that he can better serve others in his future career as an attorney.
Rai is a political science major. His academic career is of utmost importance to him, since after completing his Seton Hall degree, he plans to attend law school and begin a successful career as an attorney, and eventually a Supreme Court Justice.
Seton Hall Career Highlights:
Pep band
Mock trial
Member of ALPHA
Buccino Leadership Program