"Being in the Buccino Leadership Program has been a privilege. I am in a room full of people that come from all walks of life with all different goals, but at the end of the day we are all here for the same thing - to become a better servant leader."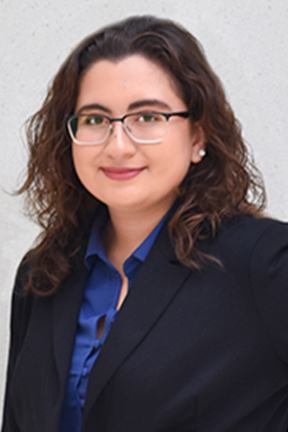 Priscilla is a student at Seton Hall University from Bloomfield, New Jersey. She served in the student government during high school where she nurtured her desire to becoming a leader. She was able to observe and acquire basic leaderships skills, which have proven useful in all her leadership engagements.
At Seton Hall, Priscilla found her new home where she feels connected with the faculty and can begin to follow her passion surrounding immigration issues. She majors in Communication and intends to double Major in Political Science, two career fields that would help her towards becoming an Immigration Attorney. She intends to intern in Washington D.C. at the Congressional Hispanic Caucus Institute and later study abroad in Spain. This would help broaden her network as she is proficient in English and Spanish, with vocal conversational skills in French.
Priscilla is not only actively engaged in her academics at Seton Hall, but she is involved in two honorary school clubs. She is an Ad-Hoc for Student Government Association, where she contributes to public relation issues, and the Adelante Latino organization, where she helps promote the Latino and Hispanic culture and awareness. At these clubs, she actively helps lead others while developing her leadership capabilities. Furthermore, Priscilla serves as an online weekly article writer for the Seton Hall Odyssey. She intends to gain more communication and writing skills as a campus blogger.
Community service has been one of the ways Priscilla has positively impacted her environment. Over the summer Priscilla was a volunteer intern at Catholic Charities of the Archdiocese of Newark, in which she helped with immigration law. Through her time there she attended court hearings, translated documents, and helped clients with their naturalization process.
Priscilla defines leadership as having the ability to lead through example and motivate others by teaching and empowering them to make a difference in the world. She has always valued education and leadership through experience. She was selected with a few other outstanding freshmen into the Communication and Arts Leadership Program. She has always served as a role model for her young sibling and now has the opportunity to improve her leadership skills. As she begins to transform from an initial shy-natured student to a public-serving immigration attorney, she states that "I hope that through this program, I can gain the skills needed to become a servant leader in my community."
Seton Hall Career Highlights:
Competitively selected to be in first Buccino Leadership Institute cohort
Public Relations Officer of Adelante Latino/a Student Organization
Senator for the College of Communication and the Arts in Student Government Association
Writer for the Odyssey Online at Seton Hall
2019 Nonprofit Internship Scholarship Recipient
Joe Max Robinson Scholarship Recipient
Lambda Theta Phi's Walter Cespedes Memorial Scholarship Recipient