"I take leadership to heart. I would not be who I am if it wasn't for leadership, music, and everyone who I have helping me. Leadership inspires me to be who I am today."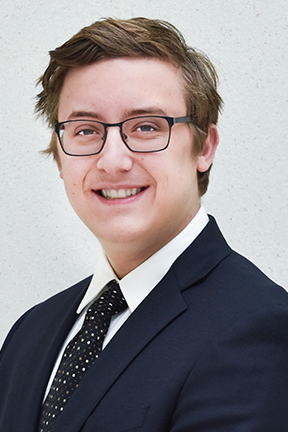 Michael has been developing his passion for education and music since high school. In his junior year, he organized a tuba quartet that was invited to perform at a prestigious festival at Montclair State University. This quartet made him realize that he wanted to pursue a career in secondary music education.
Another accomplishment that has fanned Michael's passion, and what he considers to be his "most prestigious achievement" thus far, was his competitive selection to march in the 2016 and 2017 Macy's Thanksgiving Day Parades. Not only was Michael one of 2000 auditionees selected for the 150-ensemble group, he was also selected as section captain for both years. He was able to meet many people who helped further develop his leadership qualities and musical experience.
Michael has always sought out leadership opportunities. He made his decision to come to Seton Hall University based on the Buccino Leadership Program. Although SHU has always been a top choice for Michael, he knew that this leadership program would be a "ticket to advancing [his] career." He added, "Not only am I a part of a leadership institute, I am a part of an inspirational program." He believes that the leadership program and the school in general brings out the best in everyone and develops leaders everywhere. Michael is honored and excited to be a part of such a prestigious program. He is determined to further enhance his leadership skills and develop skills that are unseen or unrecognized in himself and in others.
Seton Hall Career Highlights:
Competitively selected to be in first Buccino Leadership Institute cohort
Sousaphone player of the Seton Hall Pep Band
Selected to be a part of the Aquinas Hall Council
Active lead part in community service as Mentor at Ivy Hill Middle School in Newark, NJ
Seton Hall Blue Crew