"Be who you are and say how you feel, because those who mind don't matter and those who matter don't mind." -Dr. Seuss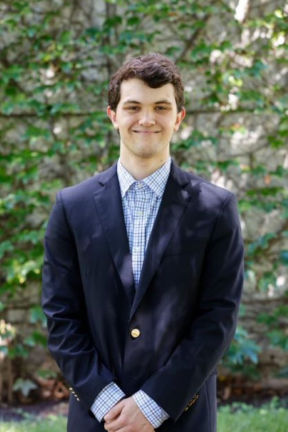 Kyle Torre grew up in the town of Millburn, New Jersey and went to Seton Hall University to study business. Although he is undecided on what major to pursue, he knows he will pursue business in the future and is a part of the Buccino Leadership Institute's business cohort. During high school Kyle held multiple leadership positions, including lifeguarding, teaching swim instruction to children, and volunteering to coach 6th grade recreational basketball for kids from his hometown. After his high school graduation, Kyle saw the valuable experience he had attained from the roles, and decided to continue to keep those leaderships positions into college.
At Seton Hall University, he keeps busy by challenging himself in different ways. "Even though I have a busy class schedule, I still push myself to be a part of as much as possible so that I can get the most out of my experience at Seton Hall." Kyle chose to attend Seton Hall because of its nationally ranked Buccino Leadership Program. He knows that this program provides unique experiences and opportunities unlike any other college leadership program. The invaluable knowledge from the Buccino Leadership Program along with Seton Hall's one hundred percent job placement rate is why Kyle chose Seton Hall. Being a part of the leadership program gives him the chance to meet other new leaders, network, and make meaningful connections. "I am certain that Seton Hall will not only prepare me for my future but will give me the tools I need to thrive in the future." He hopes to learn as much as he can from the differing perspectives on real life issues and interacting with renowned business executives. Through the workshops offered by the program, he continuously is working on shaping his leadership abilities. Additionally, Kyle devotes his time to numerous activities within and outside the leadership program.
Seton Hall Career Highlights:
Competitively selected into the Buccino Leadership Institute
Member of the Business Cohort's Application Review Team
Member of the Business Cohort's Interview Initiative
Lifeguard