Julia Skerratt
Nursing major
Hamilton, New Jersey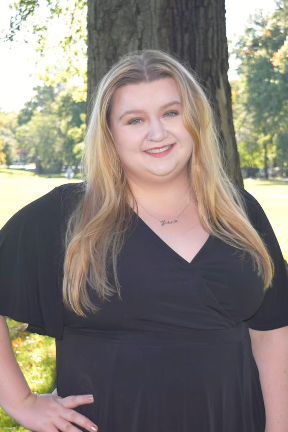 Julia Skerratt is a nursing major at Seton Hall University, class of 2022, and is also a part of the Buccino Leadership Institute. Julia grew up in Hamilton, New Jersey, where she attended Steinert High School.

Julia was extremely active during her years in high school. Julia was highly involved in the Future Business Leaders of America, an organization designed to assist people in preparing for the business world in the future. Julia served as vice president in the healthcare category for two years. As vice president, she spoke at meetings and effectively planned their competitions. Julia played an active role at home in helping her grandma, before she passed away, as well as her mother who was diagnosed with a life-altering illness in August of 2016. When Julia's mom got sick, the many responsibilities that she had to take on have helped shape her into the leader she is today. These responsibilities included leaving early from school to take her mom to radiation and chemotherapy, taking care of daily tasks around the house, and taking care of her younger brother in her mom's absence. Julia expressed that "taking care of my grandma and my mom inspired me to become a nurse because I truly enjoyed seeing how my actions affected them in their time of need." In addition to this challenging task, she volunteered at a hospital in the nursing unit, to help further her passion for the field of nursing.

Julia looked at a variety of different nursing programs before choosing Seton Hall. Julia chose Seton Hall because of the closeness to home. Also, Julia really enjoyed the new health sciences campus that Seton Hall just opened this year and the unique opportunities that the new Buccino Leadership program had to offer.

Julia was excited to be a part of the new leadership program because "no other school offered me something like this and I feel that it will help me grow in preparation for a such fast pace profession." Julia hopes to gain more confidence from this program to take more initiative when crucial situations arise. She also wishes to gain more skills to work as an effective team member.

Julia is currently a part of the Students Activities Board, student nurse association, which she part takes in the mentor/mentee program, and the Red Cross. She is excited about being a part of the Blue Beard Army and attending all the basketball games because she enjoys the school spirit found at Seton Hall. Julia is looking forward to her OR (operating room) and labor/delivery rotations for clinicals. She is excited to get her scrubs and getting off to a great start to her collegiate career.
Seton Hall Career Highlights: