"They may not remember what the you said, but they will never forget how you made them feel." —Michael Reuter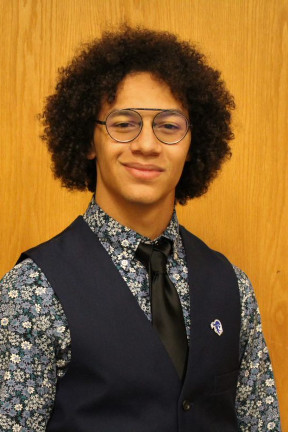 If you have spent time on the Seton Hall campus in the last two years, it's likely you already know Jaruwat Maendl. You may have seen him reciting slam poetry at an open mic event, playing lawn games out on the green, at an activity for any number of clubs, or tutoring fellow students in math and science. Maybe you have even eaten lunch with him—there is nothing Jaruwat enjoys more than meeting new people. He is an infinite reservoir of enthusiasm and friendly energy.
Back home in the small town of Harriman City, Utah, Jaruwat help found "Thrive," a peer leadership program at his high school. As part of this club, he tutored younger students in a variety of subjects and developed a love for teaching. At the same time, he excelled in three sports: football, wrestling, and track and field. These pursuits taught him the importance of discipline, self-motivation, and hard work. More importantly, he was instilled with a lasting dedication to brotherhood and teamwork, and a drive to lead the world by example.
Jaruwat is a man of diverse interests. He has a deep passion for public speaking, as evidenced by the slam poetry that he writes and can perform from memory at any time. Academically, he is more inclined toward math and the sciences, which explains why he chose the challenging majors of chemistry and physics. He hopes to pursue a career in science communication, a promising mixture of these two passions.
Jaruwat's passion and leadership qualities are what drove him to choose the Buccino Leadership Institute. With the invaluable experiences the program provides, he hopes to become a leader in the industry and to help pioneer the next generation of scientific discovery.
Seton Hall Career Highlights:
Competitively selected into the Buccino Leadership Institute
Member of the Math Club
Member of the Society of Physics Students
Member of the Psychology Club
Student performer at Bounce and Trounce fundraiser