"It is my mission to leverage my education and skills from Seton Hall University and the Buccino Leadership Program to become a driven, yet empathetic, leader in the business community. I strive to bring value each day to my work, while leaving a legacy of strong relationships and personal and professional development."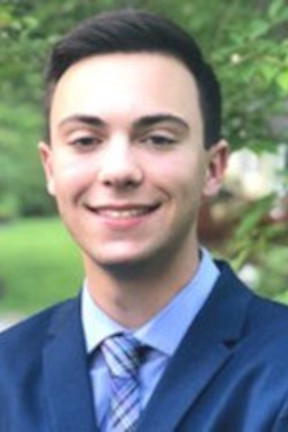 Jake Millman grew up locally in Whippany, New Jersey. It was during his tenure there that he discovered his entrepreneurial spirit and passion for business. By the end of his freshmen year, Jake had started his own business selling rare sneakers and streetwear clothing, which resulted in growth to both his wallet and his business acumen. Jake continued to grow this business both online and at trade shows throughout his high school years. Jake also played basketball for all four years at Whippany Park High School. When not on the court playing, Jake could be found watching his favorite college basketball team, the Seton Hall Pirates. The acceptance into the Buccino Leadership Program provided a perfect opportunity for Jake to grow his entrepreneurial skills while cheering on the Pirates courtside at the Prudential Center.
"I knew it was a priority for me to network with both students and alumni to build relationships at the University. I committed and regularly attended events throughout the campus, and I continue to play basketball through the Intramural program." Jake made the Dean's List in the Spring semester and is looking forward to participating in the incredible internship program offered by the University. Jake is eager to travel abroad and learn firsthand about other countries and cultures. "Seton Hall has been such a great match for me, I have felt right at home from the second I stepped on to the campus."
Seton Hall Career Highlights:
Competitively selected into the Buccino Leadership Institute