"The ability to learn is the most important quality a leader can have." -Sheryl Sandberg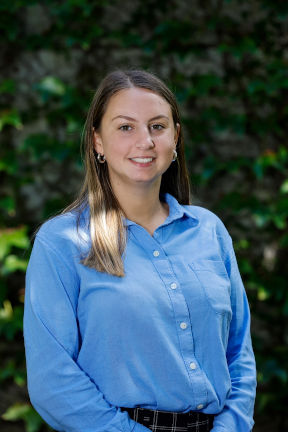 Dominique Fina is an Elementary and Special Education major from the small town of North Arlington, New Jersey. At Seton Hall, Dominique is pursuing her passion of becoming an educator. Dominique wishes to fulfill her purpose as an educator by molding the minds of our future and leaving a lasting impact on them.
From a young age, Dominique remembers being surrounded by impactful educators in her life who helped to mold her into the person she is today. The positive impact that her teachers had on her are what inspired her to pursue a career in education. she hopes that she can leave as great of an impact on her future students as her teachers once did on her.
Over time, Dominique has been able to nurture her leadership skills through multiple opportunities in and outside of the classroom. In high school Dominique was a coxswain for the North Arlington High School Crew Team as well as the Head of Fundraising for the North Arlington High School Class of 2020. She was also able to spend her time volunteering and making a positive impact through the SADD & Interact Club of her high school. Outside of the classroom, Dominique has been promoted in her current position at Old Navy to Lead Staff Trainer. In this position Dominique has not only been able to overcome new challenges by guiding her new brand associates, but she has also learned part of what it means to be a leader.
In the Buccino Leadership Institute, Dominique is able to foster her blossoming leadership skills by learning from others what it now entails to be a leader. She believes in continuing to push your boundaries by gaining knowledge from the people around you, and in the Buccino Leadership Institute, she believes she has the opportunity to achieve this.
Dominique is eager to continue her journey as a fellow Seton Hall Pirate and future teacher. She plans to become more active on campus through clubs and volunteering. Dominique is hopeful about her journey that has only just begun and cannot wait to see what the future holds for her here at Seton Hall University.
Seton Hall Career Highlights:
Competitively selected into the Buccino Leadership Institute
Sister of Alpha Gamma Delta Women's International Fraternity