"Trying to achieve perfection is a Sisyphean task. Instead, idly worrying about the future, we should all work together to make the present just a little more beautiful."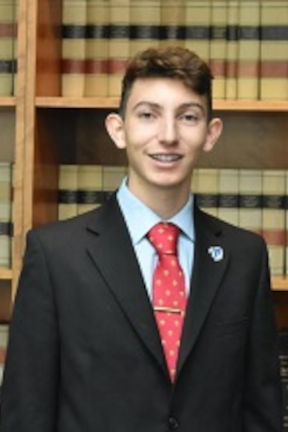 Working as a janitor while in high school, Darren Mattos quickly learned the difference between surviving and thriving. He spent his weeknights mopping the floors and cleaning up after the same people. From this experience, Darren was able to glimpse into the daily lives of everyday workers. He learned about the engineers who worked tirelessly through the night while the boss played ping pong on one of the shop tables. Darren also discovered the importance of values when his boss lost a contract for upholding his own. His time as a janitor also revealed the compassion and camaraderie necessary to any team. He saw desks plastered with get well soon cards, conference rooms littered with confetti, and heard the occasional "Thank you, have a good night" from outgoing staff. Those who seemed to thrive served each other first, each person being a pillar to uphold the team, while those who survived seemed to live solitarily and in autonomy.
Regarding leadership styles and abilities, Darren believes every action counts no matter the perceived significance. What may be toilsome in one person's eyes may be joyous to another. Darren was steered towards the Buccino Leadership Institute and the School of Diplomacy and International Relations at Seton Hall by the belief that a leader can affect everyone they serve. At Seton Hall, he has used his time to host multiple podcasts for the Buccino Leadership Podcast Initiative and write articles for the Buccino Leadership Strategic Communications team. Outside of the Institute, Darren is involved in many clubs, such as UNA – SHU, the Global Current, and the Financial Planning Association. As of the Fall 2020 semester, he serves on three executive boards while simultaneously attending night classes for New Jersey Real Estate Agent Licensing Exam.
Before attending Seton Hall, Darren Mattos was an active Boy Scout and a regular volunteer at the annual National Youth Leadership Training Conference. Amid the year-round staff training, local activities with an expanding troop, and management of multiple service projects a year with the Order of the Arrow, the national honors society of scouting, Darren attained the rank of Eagle the day before his 18th birthday. Although it was hectic, he contributes much of what he had learned having stemmed from that situation. He emphasized that, like those who he observed while being a janitor, he was only able to meet his goals because of those who supported him, and that nothing good comes out of trying to do everything alone.
Seton Hall Career Highlights:
Competitively selected into the Buccino Leadership Institute
Student Ambassador for the School of Diplomacy
Staff Writer for the Diplomatic Envoy
Staff Writer for the Stillman Exchange
Vice President of Seton Hall University's Financial Planning Association
Writer for the Buccino Leadership Institute's Strategic Communication Initiative
Treasurer and Host of the Global Current
Interviewer for the Seton Hall Undergraduate Leaders Podcast