"I follow three rules: Do the right thing, do the best you can, and always show people you care…and remember that you can't really achieve anything great without the help of others." -Lou Holtz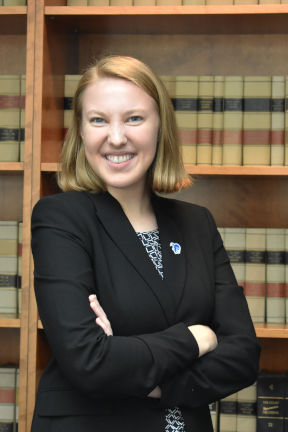 As an ambitious Visual and Sound Media major, Claire is always thinking of different ways to portray stories through the artform of videos. Making the out-of-state journey from her home back in Lancaster, Pennsylvania, Claire was eager to get her hands on all of the technology and other resources that Seton Hall has to offer. With New York City right in its backyard, Claire was interested in Seton Hall not just for the reputation of its faculty and on-campus opportunities but to be able to take advantage of the multitude of internship opportunities in the city as well. 
Despite attending a high school with more than 400 students, Claire proved herself to be a leader in many ways. Acting as Captain of the Varsity Field Hockey team and President of the Student Body allowed Claire to understand firsthand the importance of time and stress management and the direct correlation between a team and its success. Claire was also heavily involved in the Broadcasting Department at her high school, producing daily morning shows and numerous video projects on the side. It was there that she realized her passion could become her career.
Claire got involved on campus the minute she stepped onto Seton Hall's grounds. While she has not settled on a specific career path, her clubs and classes are helping her find her way. Her freshman year, Claire made her debut on the stage, participating in Seton Hall's Christmas Cabaret. She also made her debut on camera, where she covered the sports segment for Pirate TV. This later led to the opportunity to provide coverage for a Seton Hall Basketball game against Butler, including a pre-game show, halftime show, and a post-game show. Recently, in her Sophomore year, Claire has been able to newscast for WSOU, reaching over thirty-thousand listeners in the New York and Northern New Jersey area. She has also taken on a leadership role in the Student Activities Board, serving as the Campus Life co-chair and providing fun opportunities for students on campus and off. 
Claire was elated after being selected to join the Buccino Leadership Institute and has already benefitted greatly from being in the program. She stated, "I've already learned so much about myself, my leadership style, and how I work with others, and I am only a Sophomore. I cannot even imagine what the Institute has in store for me in the next two years." Claire is always looking for new ways to be a leader, and what better place than in an Institute that makes leaders better! 
Seton Hall Career Highlights:
Competitively selected into the Buccino Leadership Institute
Provided coverage for the Seton Hall University Men's Basketball Team
Member of PirateTV
Newscaster for WSOU
Campus Life Co-Chair of the Student Activities Board
Member of Blue Crew