"Keep your eyes on the stars, and your feet on the ground." – Theodore Roosevelt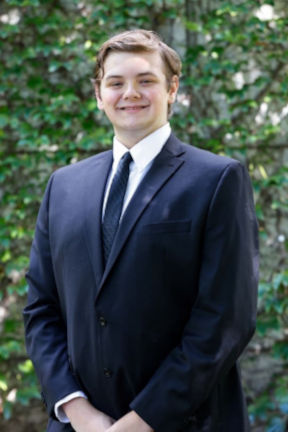 Chris comes from not too far away, being raised in Edison, New Jersey. His life there had its obstacles, but they have shaped him to be the person he is today. He was involved in various activities and volunteering opportunities there but has come to Seton Hall to brighten his horizons and branch out into new territory. He is currently pursuing one of his dreams a dual bachelors and master's degree, in elementary education, special education, and applied behavior analysis. He chose Seton Hall because of the awesome opportunities they presented him and is always excited to be a part of the pirate community. He knows that he is ready to tackle the future one step at a time.
Chris is a devoted, passionate, and open leader who asks himself what he can get done today rather than asking what he can do tomorrow. He is always on task, and never misses any deadlines because of his hard work. He firmly believes in the importance of a strong, united team. He understands that people have different perspectives on the world and is always willing to hear them out. He knows that through collaboration anything is possible, and actively works towards achieving goals with others. He is adept with conflict and can face it with maturity. Through reflection on himself in the lens of the greater world, he is a culturally relevant, emotionally considerate person. He knows that no one is perfect, but still holds himself and others to achievable standards. He is always working towards making himself a better person, friend, and leader, for the greater good of the community. Helping others is his priority, and he takes a humanitarian approach to almost all problems. Whenever someone is struggling, he is always there to either provide support or just be a friend. He presents himself as laid-back and easy going, but deep down is fiercely competitive in that he has a strong, compelling sense of necessity.
Chris is an honors student at Seton Hall. He was also competitively selected to be a part of the Buccino Leadership Institute. He is glad that he accepted the offer to join such a diverse and inclusive community that is devoted towards training the next generation of leaders. The Buccino Leadership Institute was a major factor in his admission to Seton Hall, and he has loved every second of it. When he is not in class, he can usually be found in the Student Mailroom, where he is committed to help other students with anything they need.
Seton Hall Career Highlights:
Buccino Leadership Institute
Seton Hall Honors Program
Seton Hall Mailroom Employee