What Great Minds Can Do: Ava Ekberg  
"The challenge of leadership is to be strong, but not rude; be kind, but not weak; be bold, but not bully; be thoughtful, but not lazy; be humble, but not timid; be proud, but not arrogant; have humor, but without folly." —Jim Rohn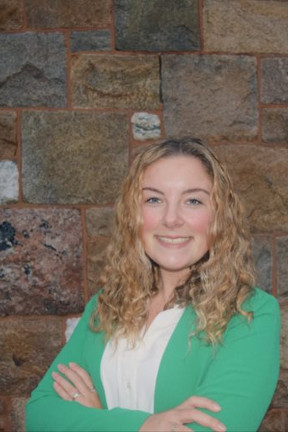 Communication, both written and spoken, is needed now more than ever, and sophomore Ava Ekberg is well-versed and equipped with the skills needed for any company, organization, or client to succeed. Ava is best described as a positive, organized leader. Adaptability, critical thinking, and time management are some of her best qualities. She can work in any atmosphere, but she enjoys group environments, believing that working alongside others promotes the best outcome. When leading, she promotes collaboration amongst her team through listening and engaging each member to work together. She finds that this collaboration can bring out the best in each individual, her goal as a leader. 
Following her father's footsteps, Ava came to Seton Hall University with one specific ambition: to try. "My mother instilled in me the importance of trying everything," Ava explained. "Even if I end up not liking something, I will never regret not having tried." That mentality has lead Ava to where she is on her Seton Hall journey today. She currently serves as the Assistant Station Manager at Seton Hall's radio station, WSOU 89.5 FM. She works alongside the station manager in any capacity necessary to ensure the proper operation of the station. Ava specializes in recruitment for the station while also having the opportunity to teach the entrance class all interested students must complete as a prerequisite for WSOU involvement.  
Ava is an active member of the Buccino Leadership Institute, both within her cohort and across the Institute. She led an Interdisciplinary Team freshmen year during the transition of in-person to online classes at the beginning of the coronavirus pandemic. Her project led to the implementation of the Diversity and Inclusion Initiative, of which Ava is a member. She also serves as the College of Communication and the Arts underclassmen representative on the Buccino Student Council, where selected members work on projects and address issues within the program. Within her cohort, Ava works on numerous initiatives. As Co-Chair of Freshmen Mentoring & Recruitment, she oversaw the Class of 2024 admission to the cohort, having interviewed over 90% of all applicants. Ava also organized the mentoring pairs for the same class with sophomores and juniors within the College. She spearheads the Open House Committee for the cohort, often speaking on behalf of the program at the Open Houses specific to the College of Communication and the Arts. She shares her passion behind the program and highlights how the Institute has allowed her to improve her ability to lead herself, lead others, and lead professionally.  
Ava is presently exploring her possible career options as a Public Relations major, with current interests in politics and government. No matter what professional career she chooses, Ava hopes to incorporate her professional ambitions, passion for positivity, and courageous communication into any future employment position.  
Seton Hall Highlights: 
Competitively selected into the Buccino Leadership Institute 
Co-chair of Freshmen Mentoring & Recruitment for the College of Communication & the Arts cohort 
Co-Chair of Open House Committee College of Communication & the Arts cohort 
Undergraduate representative for the Buccino Leadership Student Council 
Member of the Buccino Leadership Institute Diversity & Inclusion Committee 
Leader of Interdisciplinary Team Project freshmen year 
Assistant Station Manager at WSOU 89.5 FM 
Member of Pirate TV 
PRSSA Member