"Leadership is not a destination, but rather an ever-changing journey in which we continuously embark on"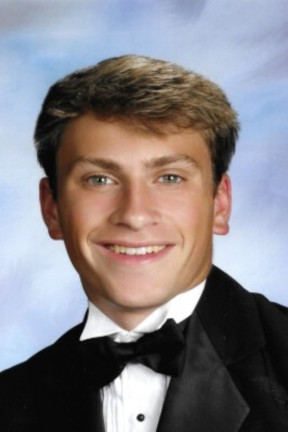 As a hardworking individual with a commitment to excellence, Mark Walier knew he had to go to Seton Hall when he was accepted into the top-ranked Buccino Leadership Institute. With a growing passion for business and a constant willingness go above and beyond, Mark knew that the Buccino Leadership Institute was the best place to pursue his aspirations for a career in Finance. Raised in Holmdel, New Jersey, Mark knew that going to Seton Hall would be a daunting step outside of his comfort zone. However, the opportunity for him to become the best version of himself far surpassed his fear of leaving home. Since his arrival, Mark has grown tremendously as a leader, student, and individual.
Throughout high school, Mark showcased his leadership, academic, and athletic skills. Selected as the district captain for Holmdel's 'Fed Challenge Competition' team, as well as a three-year Holmdel Soccer and Track & Field captain, he developed his leadership capabilities through a diversity of experiences. He also balanced his academics with countless hours of athletic training. By the end of his high school athletic career, he was recognized as a two-time Track & Field All-American and one-time Soccer All-American. Now, Mark represents the Seton Hall Men's Soccer team.
During his time at Seton Hall, Mark has become a heavily involved member of the Seton Hall community. As a believer in the importance of servant leadership, Mark is a habitual volunteer for community service opportunities. Also, as a member of the Hall Street Fund and Data Analytics club, Mark utilizes the resources around him to improve his business knowledge and collaborate with like-minded individuals. As a result of his hard work, he was selected as the Seton Hall Freshman Scholar-Athlete of the Year. Balancing the time commitments of a Division 1 sport, the Buccino Leadership Institute, and maintaining a 4.0 GPA has been extremely demanding. Despite this, Mark chooses to view these challenges as a chance to grow. "I am incredibly grateful for the opportunities I've been provided to meet new people, hone my time management skills, network with alumni, and work towards becoming the best version of myself."
As a Finance and Information Technology Management major, Mark aims to pursue a career in the investment banking, sales & trading, or wealth management. In these competitive industries, Mark hopes that his experiences at Seton Hall can continue to guide him towards excellence and distinguish him from other candidates.
Seton Hall Career Highlights
Competitively selected into the Buccino Leadership Institute
Member of the Division 1 Seton Hall Men's Soccer Team
Member of the Hall Street Fund
Member of the Data Analytics Club
Selected as the Buccino Scholar for the 2024 Leadership Class
Recognized as the Seton Hall Freshman Scholar-Athlete of the Year
Member of the Seton Hall Men's Soccer Team