"I believe that leaders possess the innate ability to care for others and to strive for greatness in all they do. I want to hone in on this trait and allow it to grow, and in this leadership program I know I'll be able to achieve this."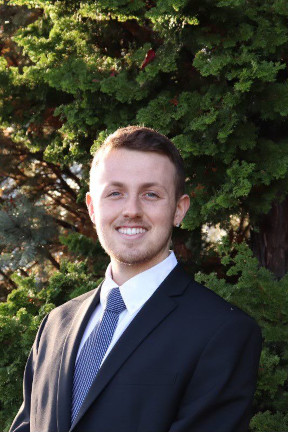 Jacob Fritz is a member of the College of Arts and Sciences at Seton Hall University and is proud to be a part of the Buccino Leadership Institution. Jacob grew up in Sayreville, New Jersey, and attended the Middlesex County Academy for Allied Health and Biomedical Sciences.
Coming from an academically rigorous high school, Jacob cultivated the skills he needed to progress further in both an academic and personal setting and hopes to continue fine-tuning these skills through the Leadership Institute. President of the Interact Club and Treasurer of the Red Cross Club at his high school, Jacob is not one to turn away from a difficult challenge. He has said that "being able to push myself is one of the most rewarding things since it shows that I'm always able to improve and rework my focus to benefit myself and others around me."
Seton Hall was one of Jacob's top choices for college, not just because of its amazing and comforting community but also for its astounding programs. Jacob is currently studying biology in the physical therapy dual-degree program. He attributes his desire to help others in this field to a mixture of his upbringing and his background in sports. Having injured himself in swimming, which he participated in competitively for many years, he experienced the nurturing quality that physical therapists possess and fell in love with the occupation. Understanding how they can lead their patients in the healing process has inspired him to do the same in the future and attests to his want to do good.
Jacob has always been involved in helping others, as he helped out with the New Jersey Special Olympics throughout high school. His experience as an assistant coach for a Special Olympics swim team solidified his desire to focus his career on specifically aiding children or athletes "regain their strength and mobility so that they can continue with their everyday lives." He believes the Buccino Leadership Institute will teach him skills that will not only help his future occupation but also experience individualized growth so that he can continue contributing to volunteer efforts and giving back through outreach.
Always busy, Jacob has immersed himself in various organizations within the university. He is a member of Blue Crew and utilizes his friendly demeanor to allow others to see the great opportunities Seton Hall has to offer. He is also a member of the Associative Task Force for the Buccino Leadership Institute, which looks to create new initiatives to allow the Buccino student body to become more involved and expand their leadership skills. Jacob is also chairing an Interview Committee in the College of Arts and Sciences, with the goal being to assist Dean Kaiser to streamline the acceptance process for future classes of COAS Buccino Leadership students.
Looking to engage in more opportunities, Jacob wants to continue helping others, saying, "I'm proud of what I've done so far and cannot wait for what more is to come."
Seton Hall Career Highlights:
Competitively selected into the Buccino Leadership Institute
Member of the Associative Task Force for Leadership Council
Chair of the Interview Committee for the College of Arts and Sciences
Member of Blue Crew