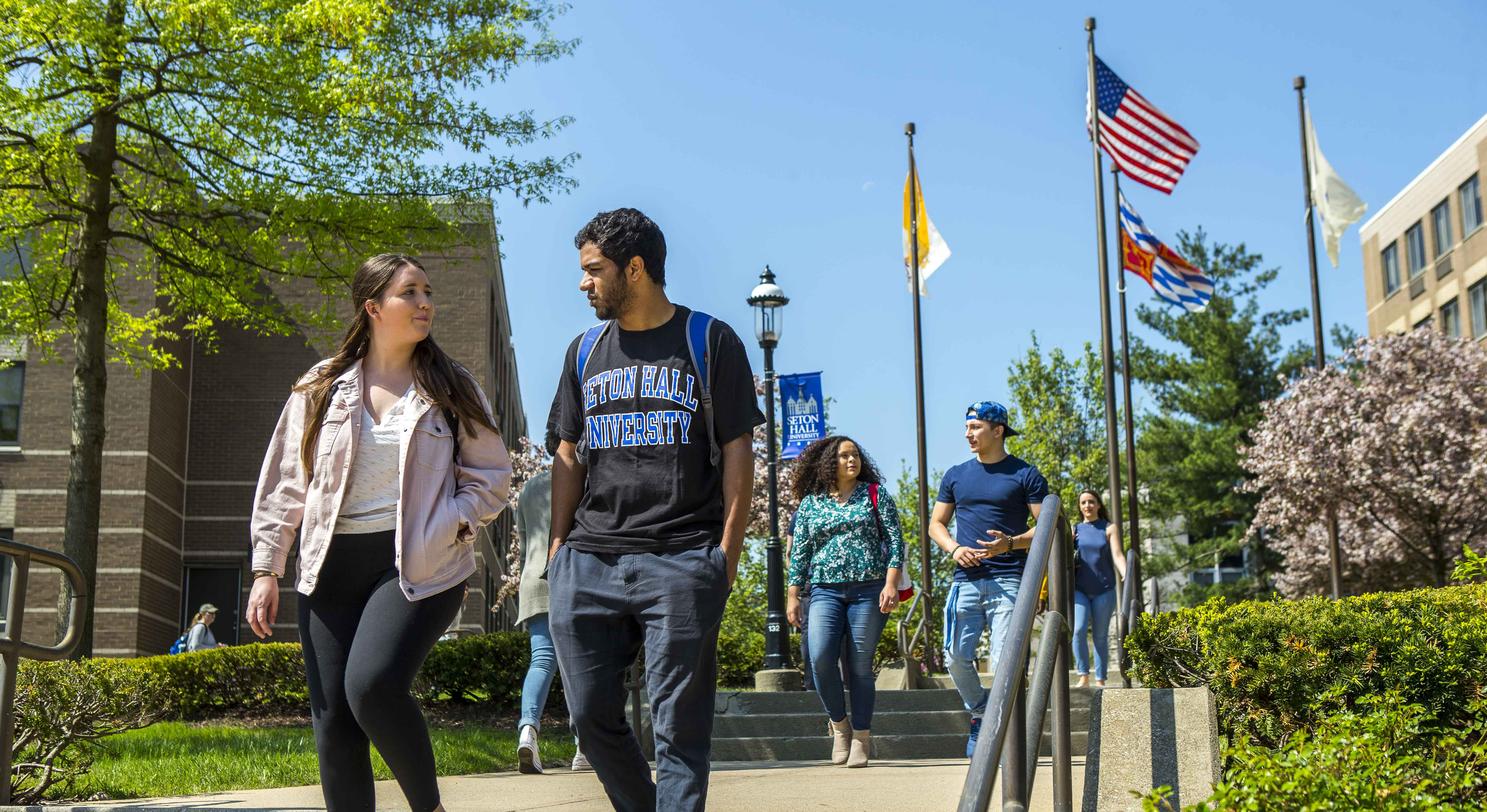 Military and Veteran Students
For many service members and veterans, Seton Hall's commitment to educating those who continue to lead by example and serve their community is what draws them to the university.

Seton Hall University provides personalized, world-class services to enhance the educational experiences of veterans, service members, and their families. We're here for you, ready to answer your questions and lead you through the process of enrollment — until you're ready to march across our stage to graduation.
Seton Hall University is thankful to our men and women in uniform for their service. We are proud to be a part of the Post-9/11 Yellow Ribbon Program. If you were on active duty on or after September 10, 2001, you and your family may qualify for the Yellow Ribbon Program. Slots for the Yellow Ribbon Program are unlimited for graduate and undergraduate students, the only requirement is that the student be 100% eligible for Post-9/11 G.I. Bill®.
The Office of Financial Aid certifies eligible veterans and their dependents for educational benefit payments. The veteran and/or their dependents must first complete an application for benefits on the Veterans Administration (VA) portal. The VA will send the student a Certificate of Eligibility which should be submitted to the Office Financial of Aid.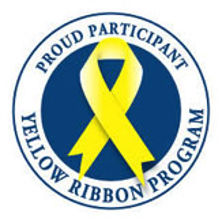 Veterans Education Benefits
Seton Hall University is recognized for excellence in serving our men and women in uniform. We proudly participate in VA education programs, such as the Yellow Ribbon Program, which provides additional financial assistance to eligible Post-9/11 GI Bill® (Chapter 33) students. Our dedicated staff make it easy for you and others to use these benefits at Seton Hall.
How to Use Your Veteran Education Benefits
Apply for Certificate of Eligibility
All veteran students who wish to receive educational benefits must complete a Veterans' Administration Benefits Application Form.
To apply, please access www.gibill.va.gov.
Click the 'Apply' tab then click 'Apply for Benefits' located in the center of the homepage.
You will be directed to the VA 'How to Apply' page. Scroll down and ensure you have the required documents before starting your application.
When ready, click 'Find Your Education Benefits Form' button, and answer the pre-application questionnaire.
Click 'Apply' and you will be directed to the VA Education Benefits Application Form.
Submit the form. If they asked you for documents, please upload them through Ask VA.
It takes about 30 days for the VA to process education claims and make their decision for your eligibility. You'll get a Certificate of Eligibility (COE), or award letter, in the mail if we've approved your application. Bring this to the VA certifying official at your school.

Getting Started with Veteran Benefits at SHU
1. Provide your Certificate of Eligibility to the Financial Aid Office by email at [email protected] or drop it off at Bayley Hall.
2. Please use the following WEAMS Institution Search tool to determine approved programs.
a. Fill out the form:
Institution Name: Seton Hall University
Program Type: Institution of Higher Learning
Yellow Ribbon School: Academic Year
Select 'NJ' at the bottom of the map
b. For all programs (excluding Law), select the first option. For Law programs, select the second option.
c. Select the Program tab and view all eligible programs.
3.If your desired program is not listed on the above site, please email [email protected]
a. Once your request is submitted to [email protected], we will submit to New Jersey State Approving Agency for final approval.
b. *Please be advised that the program must be listed in the Catalog before it can be submitted and approved.
c. **Please note the approval of the program by the New Jersey State Approving Agency is required for eligibility of benefits payment prior to the start of any program
4. Financial Aid Office will certify your benefit based on the % of eligibility.
VA Benefits are paid based upon your attendance. Dropping a course or unsatisfactory attendance in class (you stop going) could result in a debt to the VA for unpaid tuition, fees, and or BAH.
Any balance not paid by the VA is the responsibility of the student.
Only degree pursuing courses will be certified to the VA. If it is not required, the VA will not cover the course.
Additional Financial Aid Information
In addition to receiving VA education benefits, veterans may still be eligible for federal and state grant funds including those with low interest loan. To learn more, contact the Office of Financial Aid at [email protected].
Veterans are encouraged to complete the Free Application for Federal Student Aid (FAFSA). You may apply by visiting studentaid.gov. It's important to file your FAFSA as soon as possible. Seton Hall recommends that you complete the FAFSA by January 15th to receive maximum consideration for aid. Our school code is 002632.
It is critical to file on time as some aid is given on a first-come, first-serve basis. For more information on filing the FAFSA and the admission process, please visit here.
Open House
---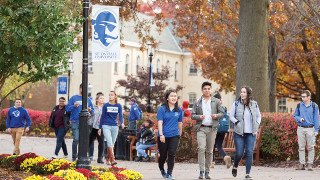 Join us virtually. Tour campus, learn about our academic programs, and meet current students and faculty.
Get Involved
---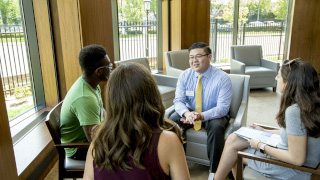 Events and Clubs Through Engage
Find everything available to you through our student online calendar hosted on Engage.
Apply Online
---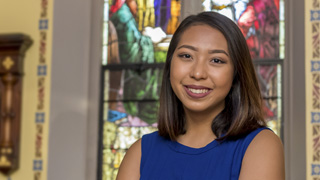 Get a jump start on your Seton Hall University career and apply online.