Many Are One Event Goes Digital: A Week-Long Celebration of Service and Leadership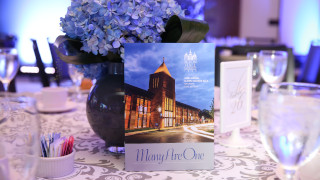 The Many Are One gala, one of the University's largest alumni events of the year, was set to take place on June 6, 2020. Given the current times, Seton Hall has instead launched a digital Many Are One Celebration Week to take place from Monday, June 1 until the live event day on Saturday, June 6.
Usually attracting over 350 attendees, Many Are One is a staple event for Pirates to gather in recognition of alumni for their commitment to serving others, and for their outstanding contributions as leaders in their fields and in the world. Additionally, the student population is directly and positively impacted as all proceeds from the event this year will go to the General Scholarship Fund in support of current Seton Hall students. Gifts of any size can make a tremendous difference. Currently, 97 percent of students receive scholarships or grant money from the University, which would not be possible without the contributions from loyal supporters, including Seton Hall's amazing alumni network. To make a gift, click here.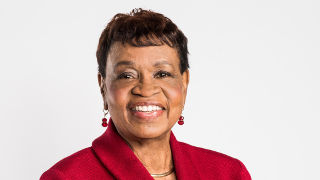 This year's Most Distinguished Alumna is Catherine Alicia Georges '65, Ed.D. Georges received her B.S.N. from Seton Hall and is currently a professor, as well as the chair for both the Department of Nursing at Lehman College and the Graduate Center of the City University of New York. With a teaching career that spans over 40 years as a nurse educator, her nationally recognized volunteerism, and her role as an ardent community activist who ensures healthcare and social justice for all that she serves, there is no doubt that Georges is not only incredibly accomplished, but also greatly impacts the lives and the communities that she has touched. Georges continues to trailblaze through the nursing community, committed to transforming healthcare and exemplifying what it means to be a true servant leader.
During the digital celebration week, the University would also like to highlight the many essential workers within the Setonian community that are working tirelessly every day to ensure that their local communities feel safe and have the things that they need. Their stories will be shared daily throughout the week on social media platforms along with other digital engagement activities like Many Are One-inspired fun facts and trivia. In preparation for the live event, attendees will be sharing their best-dressed outfits to honor the similar black-tie attire of the traditional gala. On the live event day, there will be a virtual toast, as well as addresses from various members of the Seton Hall community, and our honoree Catherine Alicia Georges.
While the format of this year's Many Are One celebration will be a little different, it will be a time for Setonians to collectively honor alumni and others who are making a difference both inside and outside of Seton Hall's gates and to take the time to thank them for their outstanding contributions as servant world leaders. To learn more about this week-long celebration, its engagement initiatives, or to submit your story or nominate a hero, visit the Many Are One Celebration Week homepage.
Categories: Alumni