Technology's Role in Adapting to Change while Meeting Strategic Goals of the University
Wednesday, September 29th, 2021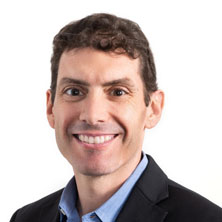 The Teaching, Learning and Technology Roundtable presents Technology's Role in Adapting to Change while Meeting Strategic Goals of the University on Friday, October 8 with guest speaker, Ian Wilhelm from the Chronicle of Higher Education.
Schedule
10:00 a.m. - 10:15 a.m. – Introductions

Michael Taylor, Ph.D., TLTR Faculty Chair
Paul Fisher, M.P.A., Associate CIO & Director TLT Center

10:15 - 10:30 a.m. – Introduction of Guest Speaker

Katia Passerini, Ph.D., Provost and Executive Vice President

10:30 - 11:15 a.m. – Presentation by Ian Wilhelm
11:15 a.m. -12:00 p.m. – Panel Discussion
About Ian Wilhelm
Ian is a journalist with more than 20 years of experience, covering higher education, nonprofits, and philanthropy.
Currently, he is the assistant managing editor for Chronicle Intelligence, a division of The Chronicle of Higher Education. CI produces content to inform colleges and universities about national issues and develop ways to solve pressing problems on campuses.
Previously at The Chronicle, he was a senior editor, helping manage a team of reporters focused on enterprise and feature stories for our weekly newspaper and daily website. Ian also served as the international editor and as a senior writer for The Chronicle of Philanthropy, the newspaper for the nonprofit world.
As a freelance writer, Ian's articles have appeared in The Christian Science Monitor, the Religion News Service, USA Today, The Washington Post, Newsday, and other publications. He has experience working abroad, having lived in Germany and reported stories from Africa, China, Sri Lanka, and elsewhere.
About the Teaching, Learning and Technology Roundtable
Established in 1995, the Teaching, Learning and Technology Roundtable is composed of representatives from academic and administrative areas of the University. Sponsored by the Office of the Provost and the Department of Information Technology, the Teaching, Learning & Technology Roundtable (TLTR) is a consortium of faculty, administrators and students who, on behalf of the University, meet and discuss issues and topics related to instructional technology. The Roundtable is comprised of action teams (subcommittees) which meet regularly to discuss institutional issues related to teaching, learning, and technology. The TLT Roundtable makes recommendations in support of the University's Strategic Plan as outlined by stakeholders such as the Faculty Senate, Academic Affairs, Student Affairs, Department of Information Technology, and other key organizations or groups.
Categories: Science and Technology