The Portal is Going Mobile
Thursday, February 18th, 2021
As a reminder, the Department of Information Technology will upgrade the Portal on Tuesday, February 23rd at 7:00 a.m. The new Portal will have the same navigation and layout but with an improved mobile experience. The Portal is the gateway to student class registration, grades, holds, and more. For faculty and staff the Portal is the gateway to Banner, leave reports, benefits, and more.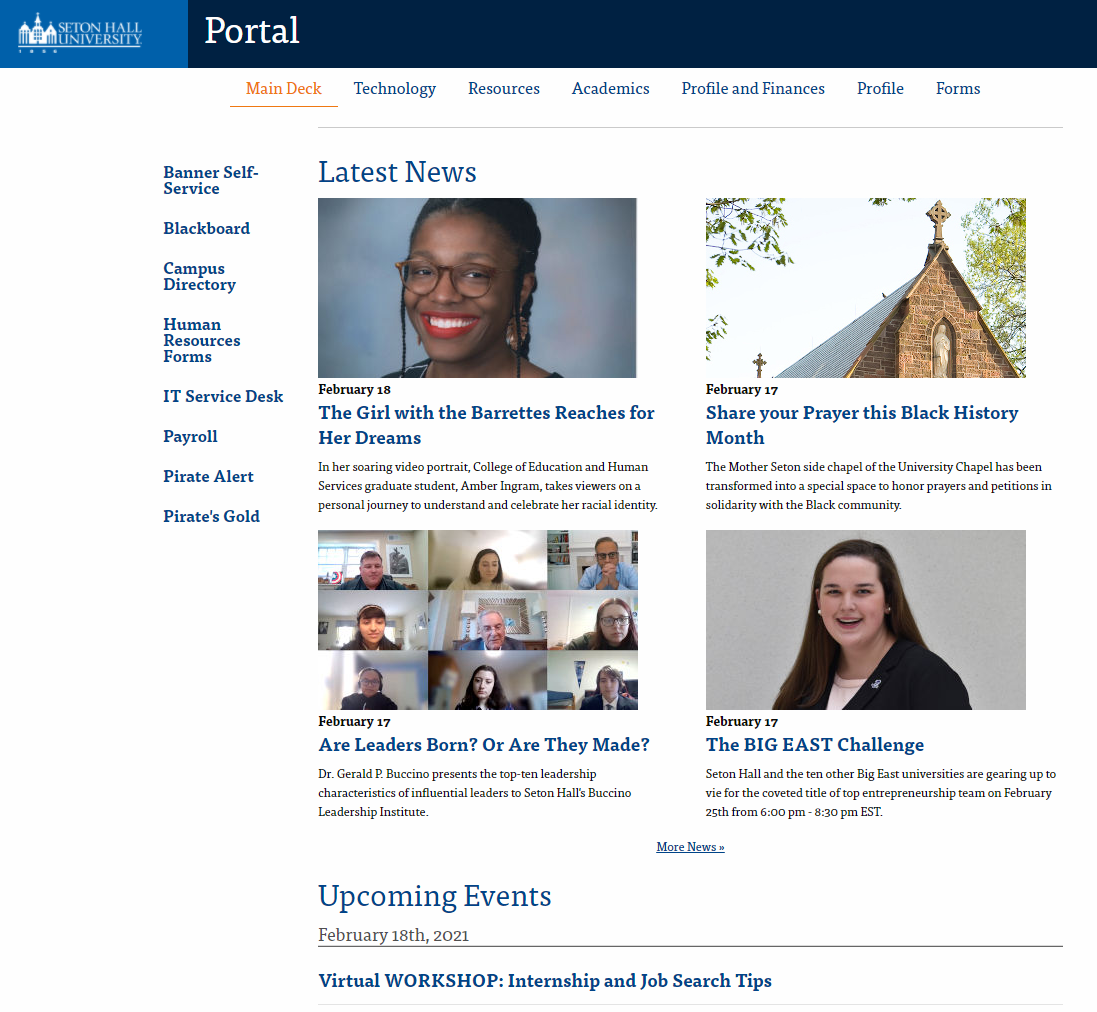 What does this mean for me?
Students, faculty, and staff will continue to use PirateNet to sign in and access the Portal.
The Portal will be easier to use on mobile and tablet devices.
If you experience any technical issues you may open a ticket or live chat with a technician at our Technology Service Desk portal or call us 24/7 at (973) 275-2222.
Categories: Science and Technology