The Impact of FERPA on Student Privacy during COVID-19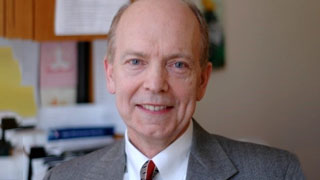 The Teaching, Learning, and Technology Center and the Office of the Registrar will host LeRoy Rooker, the nation's leading expert on the Family Educational Rights and Privacy Act (FERPA), a comprehensive federal law that provides privacy protections for student education records. The session will be held virtually via Microsoft Teams.
The presentation will be followed by a short Q&A. Questions must be submitted prior to the event using the special instruction box on the event registration page.
What are some of the things you will learn?
Why FERPA affects every part of the institution?
The FERPA rights of the student.
What is an education record?
What constitutes a legitimate educational interest in accessing a student's record?
FERPA considerations when writing a letter of recommendation for a student.
When a parent can be given access to education records?
How FERPA impacts distance learning, e-mail, and Internet use?
How FERPA applies to health or safety emergencies?
How directory information affects the classroom?
Mr. Rooker served for 21 years as director of the Family Policy Compliance Office (FPCO) at the U.S. Department of Education. In that capacity, he administered laws and policies designed to help protect the rights of America's 58 million students. During his tenure at FPCO, Mr. Rooker addressed numerous FERPA policy issues including those arising from the events of 9/11 and the aftermath of the Virginia Tech tragedy. In December 2008, his office completed the first major revision to the FERPA regulations in twenty years, and published, in conjunction with the Department of Health and Human Services, comprehensive guidance on the application of FERPA and HIPAA to student health records.
In addition to guiding FERPA policy development, Mr. Rooker has traveled extensively to provide FERPA compliance training at national, regional, and state education conferences as well as to schools and colleges throughout the nation. Mr. Rooker currently serves as a Senior Fellow with AACRAO, the American Association of Collegiate Registrars and Admissions Officers.
Categories: Science and Technology