New Update for AirMedia Classroom Displays
Monday, September 20th, 2021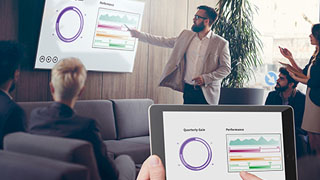 The technology that facilitates wireless screen sharing in the South Orange classrooms and conference rooms, Crestron AirMedia, has been updated to a newer version. The new version provides a smoother sharing experience with less delay and improved playback.
As a result, all Seton Hall issued laptops are in the process of being updated to the new version automatically. Anyone that wishes to use a personal laptop or Mac in order to share their screen via AirMedia must first install the new version.
Download for Windows
Download for Apple MacOS
As a reminder, AirMedia can only be accessed while on the 'campus' WiFi network. If you experience any issues on your personal laptop after the upgrade, it is possible you may need to uninstall the old version first. A detailed step-by-step guide is available here.
If you experience any issues, please contact us via live chat at the Technology Service Desk portal or call us 24/7 at (973) 275-2222.
Categories: Science and Technology