Earn Adobe Badges for a Chance to Win!
Thursday, April 27th, 2023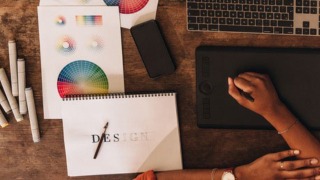 The Teaching, Learning and Technology Center will be raffling off an Adobe swag bag packed with items that you can use in your daily life! Seton Hall students who complete one or more Adobe Creative Skills Series courses by May 10, 2023, will earn one entry into the raffle for each completed course. The more courses you complete, the more chances you have to win! The raffle winner will be notified via email on May 12, 2023.
Adobe Creative Skills Series Courses
The Adobe Creative Skills Series is a set of bite-sized courses designed to teach in-demand, transferable skills that are fitting for students in all areas of study. A new course is now available to all Seton Hall students! Course options include:
These interactive courses are self-paced and can be completed all at once or a little at a time. Each course consists of approximately two hours of lessons and accompanying activities, which are broken into modules lasting from five to 15 minutes. Enrolled students will have access to free templates and personalized feedback from industry experts.
Course completers will also receive an official badge from Adobe to share with their network via their email signature, LinkedIn profile, digital portfolio, website, and social media accounts. Each badge is digitally coded with verified and shareable information about the awarding body, receiver, criteria for issuing, issue date, expiration date, and evidence of the earned credential.
Categories: Science and Technology