October is National Cybersecurity Awareness Month
October can be full of ghouls and ghosts, but what's scarier than that? Scammers and fraudsters who want to hack into your computer, undetected, and steal your personal information or install malware.
During the month of October, National Cybersecurity Awareness Month, the Department of Information Technology provides valuable information about the need for computer security, your role in keeping your devices and applications secure, and tips and information about protecting your identity and the university's data.
Each week, another aspect of cyber security will be highlighted, on the web, on campus and in direct e-mail communications from the Department of Information Technology (DoIT). A short phishing quiz will also be emailed as part of the weekly cybersecurity newsletter. Users that successfully pass the quizzes will be eligible to win an Apple Watch SE 44mm Cellular or up to $150 in gift cards from Amazon, Best Buy, and Target.
Cybersecurity Awareness Month Topics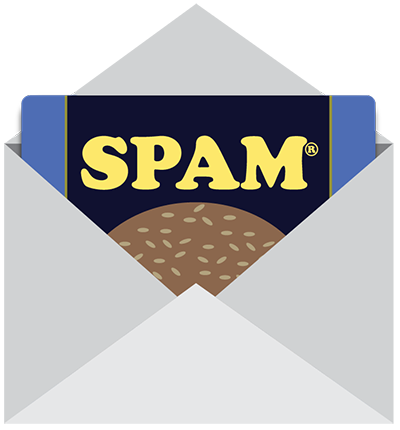 Week 1: Spam
Check the privacy policy before you submit your email address to a website.
Office 365 automatically quarantines messages that may be spam or phishing.
Delete text messages that ask you to confirm or provide personal information: Legitimate companies don't ask for information like your account numbers or passwords by email or text.
Clicking on a link in the message can install malware that collects information from your computer or phone.
Week 2: Malware
Never click on a link contained in a suspicious email.
Use your computer's virus protection software to scan any removable media you insert into your computer.
Never uninstall or disable your computer's virus protection software.
Alert the Service Desk about virus and malware threats you have received.
Week 3: Cyberbullying
Save all evidence of cyberbullying.
Block the bully on your phone, email and text messaging services.
Get a new email account and/or mobile telephone number if necessary.
Don't reply to bullying messages.
Treat others the way you'd like to be treated.
Don't be ashamed to alert the proper authorities about being bullied.
Week 4: Identity Theft
Do not leave wallets, purses or other items that may contain personal information where others have access to them.
Do not connect to any unsecure wireless networks from your smart phone , tablet or handheld devices.
Be aware of your surroundings when using ATM machines or retail kiosks.
Create safe and secure passwords.
Week 5: Phishing
Be suspicious of unsolicited phone calls, visits or email messages from individuals who ask about employees or other internal information.
Never click on a link in a suspicious email. Phishing sites typically ask for your credit card or other confidential information.
Never respond to requests for personal information via email.
Only visit websites by typing the URL into your address bar or using your favorites.
Check to make sure that websites that require confidential information use encryption.