Louis and Vivienne Gentile Arts & Sciences Leadership Center
The Louis and Vivienne Gentile Arts & Sciences Leadership Center, as part of the Buccino Leadership Institute, is designed to prepare you to be an extraordinary leader in both your professional and personal life. You will develop strong self-confidence in your abilities and talents, enhance your critical thinking, and gain the ability to lead and work effectively with people across organizational boundaries. This will benefit you regardless of your major and career goals, since all organizations need leaders.
Specifically, the program will help you develop critical competencies that have withstood the test of time in leadership development.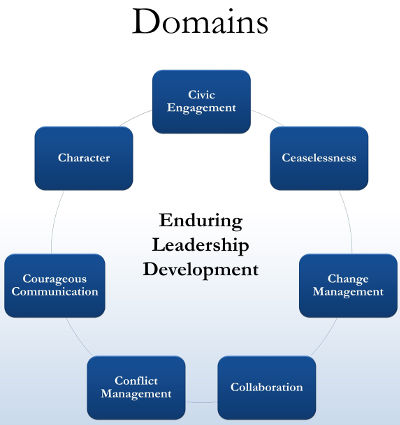 In this innovative, interdisciplinary approach to leadership development, you will not only participate in experiential learning with fellow leadership students within the College of Arts and Sciences, but with students from across the University.
You will have a Program Executive Director, with proven leadership talents, and a College Associate Director, with an enthusiasm for leadership. Both will have a personal stake in your development throughout your four years in the program. You will also have a Leadership Coach in your first year, helping you to map out your leadership development.
Pursue leadership in a new light, here at Seton Hall.
Mission
The College of Arts and Sciences Leadership program draws upon the diverse traditions of the liberal arts to promote effective servant leadership through an emphasis on character development.
Program Objectives
Our program seeks to cultivate in our students the specific affective and intellectual habits needed for true servant leadership. To this end, programming within the College of Arts and Sciences will help students recognize, develop, and reflect upon the following dimensions of personal and social responsibility and character:
a commitment to fostering social justice and the common good
a commitment to promoting human dignity and the care for one another and the environment
a commitment to valuing and celebrating the extraordinary diversity of the human community
a commitment to advancing values based inquiry in the humanities, social sciences, and the natural and mathematical sciences
a commitment to being attentive to the complex social contexts for effective servant leadership
Students in the Arts and Sciences Leadership Center will be provided with opportunities to enhance their understandings and hone their practice of character in leadership through a variety of scholarly and academic opportunities followed by reflective exercises.


Dr. Christopher Kaiser
Associate Dean
Arts & Sciences Dean's Office
(973) 761-9430
[email protected]