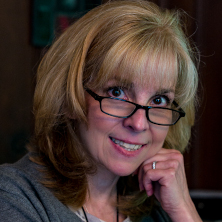 Keaton Douglas spearheads CEPS' iThirst Spiritual Companionship Certification Training program and is a consultant, educator, counselor and frequent guest speaker in the field of addiction and recovery, particularly as it pertains to the interface of Catholic spirituality and recovery. She is the creator and executive director of the I THIRST Initiative – (The Healing Initiative – Recovery, Spirituality, Twelve step), a Mission of the Missionary Servants of the Most Holy Trinity and a comprehensive program which focuses on spirituality in the prevention, treatment and aftercare of those suffering from substance use disorders and their families. The I THIRST curriculum has been taught in the Archdiocese of Boston at the behest of Cardinal O'Malley's Opioid Task Force, to seminarians in Heredia, Costa Rica, and at the Shrine of St. Joseph in Stirling. Keaton is a founding member of NJ-DART, the New Jersey Diocesan Addiction and Recovery Taskforce. Having served as the Program Coordinator for the Recovery Ministry at the Shrine of St. Joseph in Stirling, New Jersey since December 2016, part of her work has involved teaching Sacred Scripture and 12 Step programs, overseeing the Retreat Program, and the working with and training of volunteers. She had previously been a member of the Recovery Team there at The Shrine since 2014. Speaking several times a week at Straight and Narrow and at Turning Point, both treatment facilities in Paterson, New Jersey, Keaton is on the front lines of the opioid epidemic, helping others in their personal spiritual development.
Keaton is a regular contributor for Relevant Radio, a nationally syndicated Catholic radio station, where she discusses issues on forgiveness, healing and addiction. Appearances include "Conversations with Cardinal Dolan," where she was interviewed by Cardinal Dolan of the Archdiocese of New York on the Catholic Church's response to the Opioid Crisis. Keaton has been part of the "70 x 7 Forgiveness Retreats" offered by Seton Hall University, and has twice appeared with Dr. Robert Enright, co-founder of the International Forgiveness Institute. She has spoken at the World Apostolate of Fatima in Washington, New Jersey and before many church groups and parishes throughout New Jersey and beyond. Keaton is a regular contributor at St. Paul's Inside the Walls, the Diocesan Center for Evangelization in the Diocese of Paterson, New Jersey where she is the emcee at the annual Feminine, Faithful and Fearless Women's Conference.
Before working in the field of addiction and recovery, Keaton enjoyed a successful career as a singer and entertainer, performing at two Presidential Inaugural Balls and countless other venues throughout the nation. She has spent many years as a music educator and voice and performance coach. She also spent some time on Wall Street, as an Assistant Vice President of Marketing for a major financial institution, creating and implementing the annual budgets, and working with the creative team to develop financial product strategies.
Keaton holds a Bachelor of Science from Georgetown University in Washington, D.C., and an M.A. in Theology from the Immaculate Conception Seminary School of Theology at Seton Hall. She is also a CCAR (Connecticut Community Addiction Recovery) Recovery Coach.
Keaton has one grown son, Michael; her husband, Tom, and she live on a small horse farm in Sussex County, New Jersey.
Keaton Douglas
[email protected]
(973) 224-6265
I THIRST
The Healing Initiative – Recovery, Spirituality, Twelve steps
Empowering the Church to Be a Resource for those
Suffering with Addictions and Their Families