Winter Session
Take an online course to move even closer toward your degree.
When the weather outside is frightful, there's no better time to stay in, stay warm, and take an online course to move even closer toward your degree. Whether you want to free up your spring, accelerate your graduation date, or squeeze in an elective between semesters, Winter Session is the perfect opportunity.

Course Delivery, Descriptions and Schedules
---
All courses will be remote and most will run asynchronously. Students will not come to campus for class meetings. Each course syllabus will outline its specific course delivery and requirements. In observance of the Martin Luther King, Jr. Holiday, no Winter Session class meetings will be scheduled on January 15.
Asynchronous: A course does not have any listed days and times for meetings. The faculty member will have materials and assignments posted which can include recorded lectures, outside resources and group discussions that students work through on their own schedule. Asynchronous courses still have deadlines for assignments in most cases, but just not a routine meeting time. Asynchronous courses may have final exams scheduled during a set period at the end of the term, or students may be given a longer window of time to complete a final exam.

Synchronous: Students are expected to login to participate in the course at predetermined days and times. For example, Monday/Wednesday 1 – 2:15 p.m., Tuesday 4 – 6:30 p.m., etc. There are requirements outside of the meeting times for Synchronous courses which can include readings, research assignments, group projects and exams, to name a few.

Synchronous/Asynchronous Blend: A faculty member will split the format of a course. For instance, Course A may have only a meeting time of Monday 10 – 11 a.m. The faculty member has designed asynchronous learning and assignments, which when combined with that one hour of meeting time, meet the standards for a 3-credit course.
Once enrolled in a course, students should address any questions about a specific class or access to materials directly to the faculty member for the course.
Frequently Asked Questions
---
Are Winter Session courses open to visiting students or only current enrolled SHU students?
Courses are available to current matriculated SHU students as well as students matriculated at another college/university.

I am taking a gap year; am I eligible to enroll in one or more courses?
Courses are available to current matriculated Seton Hall students as well as students matriculated at another college/university.

How many courses can I enroll in?
Students are eligible to take up to three (3) credits during the Winter Session.

What is the cost per credit during Winter Session?
Winter Session courses will be billed at the per-credit rate and are not included in the flat tuition for fall or spring. Please visit the Tuition and Fees page for more information on tuition and fees.

Will my financial aid package cover the cost of Winter Session?
Winter Session is not eligible for financial aid. SHU merit scholarships and state and federal financial aid awards may not apply to Winter Session tuition. For more information, please visit the Office of Financial Aid.

How do I get textbooks for my course?
Textbooks can be ordered through the SHU bookstore or at your preferred location. Find out more on course books.

When can I register for Winter Session?
Winter Session registration opens in November.

When do courses begin?
Winter Session courses begin on Wednesday, January 3 and run through Tuesday, January 16, 2024. There will be no Winter Session remote class session on January 15 in honor of the Martin Luther King, Jr. holiday observance.

What if my plans change and I want to take a different course or drop my course(s)?
Students may add/drop before the start of the session. If you drop a course by that date, tuition will be credited/refunded.

What if I want to "drop" a course after the Add/Drop date?
Please visit the Registration page for more information on add/drop procedures as well as withdrawing from a course.

If I drop or withdraw from a class, will my tuition payment be refunded?
Please visit the Office of the Bursar for guidelines on reimbursement.

How do I get my PIN to register?
For SHU students, the PIN for registration for the Winter Session will be the same PIN that students use for spring registration. Be sure that you have consulted your academic advisor. For visiting students, the Office of the Registrar will assist in registration; no PIN is required.

Can I live on campus while taking a Winter Session class?
Unless special arrangements have been made with the university, campus housing will not be available during the Winter Session.

I don't see a class listed that I need to take for my major. Why not?
The Winter Session is a select list of courses; not all courses can be offered during this timeframe. Please refer to the Spring Session for additional course choices.

Where will I log in to access the course?
All Winter Session courses will be posted in Blackboard via Seton Hall's Pirate Net portal.

I am a Seton Hall graduate student. Are any graduate courses offered during the Winter Session?
There is a limited schedule of graduate courses offered during Winter Session. You may check the schedule and reach out to your program director with questions.
---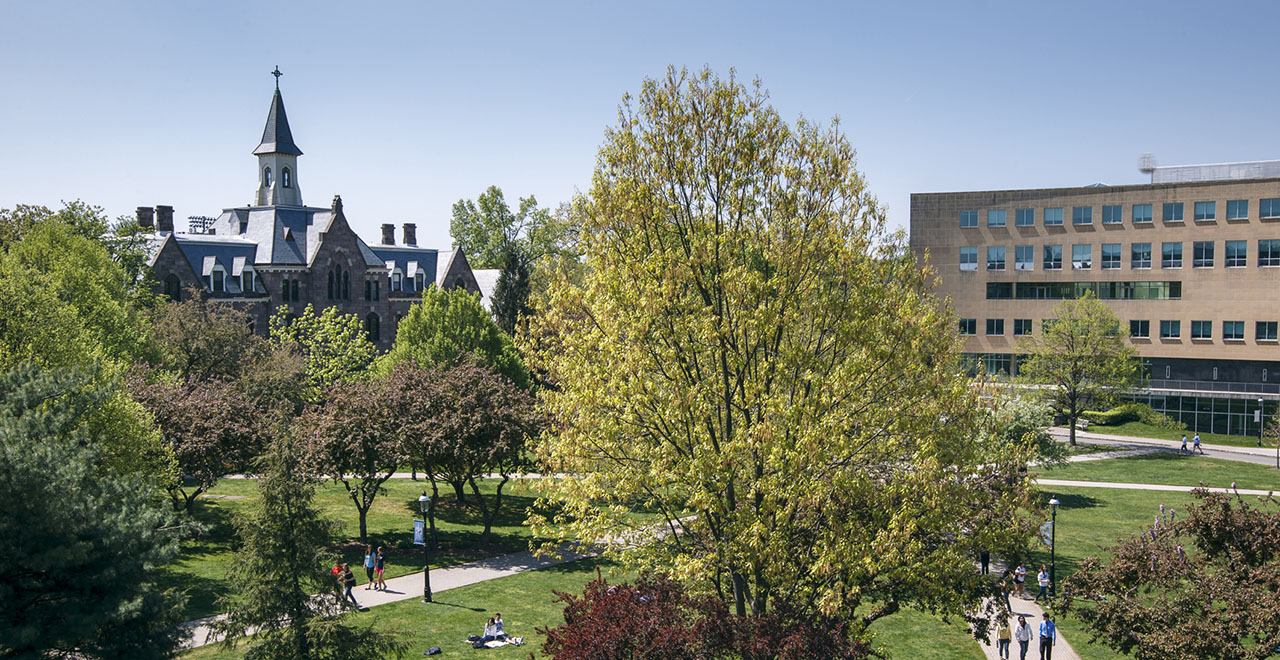 Contact Information:
Division of Continuing Education and Professional Studies
[email protected], (973) 761-9087