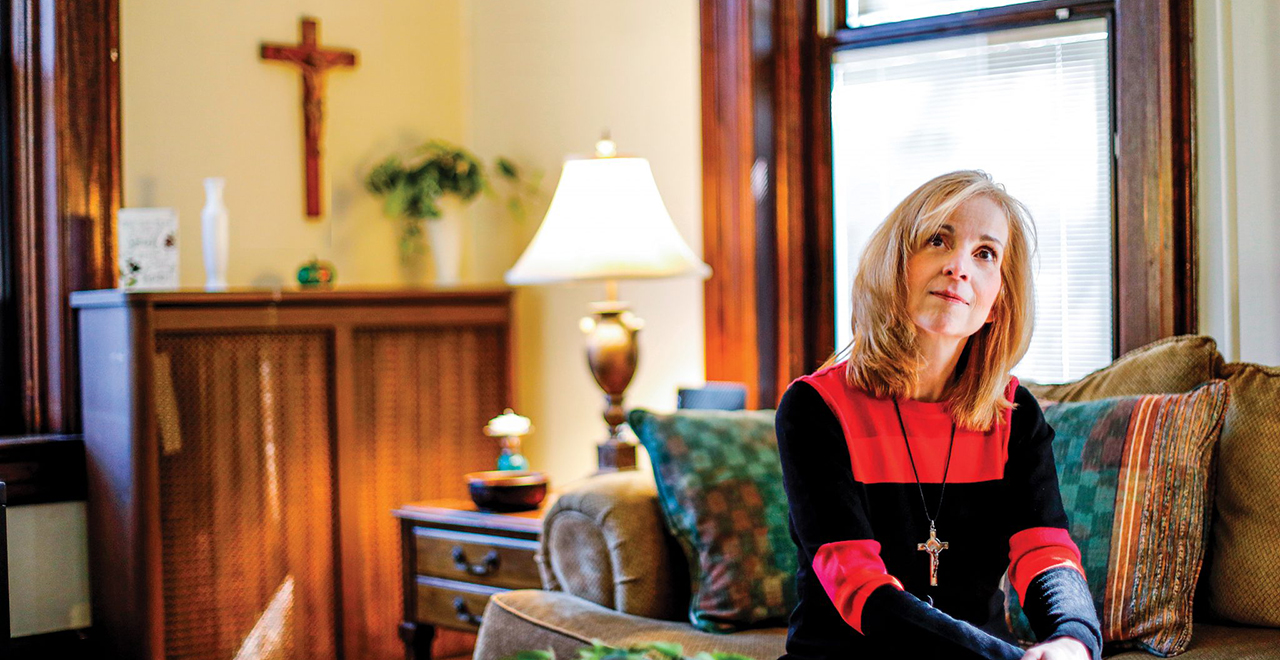 In Their Own Words
---
"The iTHIRST program has exceeded my expectations. So relevant for our times when many people, families and communities are impacted by addiction whether from substance abuse, video gaming, gambling and many other unhealthy attachments. The program offers a unique scriptural approach based on the successful 12 Step Recovery Program.
Interesting subject material presented in a lively, dynamic and interactive format. Opportunities for small group discussion in a supportive environment. This program can benefit those impacted by any form of addiction as well as those seeking to learn more about this subject. The iTHIRST Spiritual Companionship Training is a great resource for understanding the roots and nature of addiction and path to recovery."
Nancy H., Boston, MA
May 20, 2021
---
Keaton Douglas, founder of the iTHIRST Initiative, spearheads the online iTHIRST program at Seton Hall.
"iTHIRST is just what I needed for my Prison Ministry! After many years working with inmates, I realized that to be more effective I needed to know more about addiction and those addicted. iTHIRST came along at just the right time. It will not only support my prison work, but will allow me to help establish a recovery ministry in my parish, serving the formerly incarcerated and their families, along with the parish and surrounding communities.
Keaton Douglas is an extraordinary teacher and person. Her knowledge, experience, and delivery make the class go by too quickly. I highly recommend iTHIRST!"
Paul K., Duxbury, MA.
May 24, 2021
---
"Being a Mom of a son that had addictions for 18 years and who is has now been in recovery for two years, I found the iTHIRST Spiritual Companionship Program to be insightful, hopeful and healing. Everything from the 12 Steps being Scripturally based, to the acknowledgment that all a person with substance abuse can see is the source of their addiction and nothing else, explained how one loses their goodness, truth and beauty with this terrible disease.

But the hope is, they can get it all back! Spiritual healing is the core of their cure. iTHIRST presents how addiction first is a spiritual problem. Through God's grace, prayer and community the addicted can find meaning and a future free from the vices that kept them bound. Many resources concerning the mind, body and spirit are presented which gives the iTHIRST program a holistic approach.

The Church has a powerful toolbox with iTHIRST. This initiative gives clergy, religious and lay people the skills needed to reach out to those with addictions and the family and friends that love them."

Karen F., Braintree, MA
May 24, 2021
---
"iTHIRST is an amazing program that fits so well with my passion of helping those broken from addictions. The program has been a blessing for my spiritual growth and ability to give back to my parish and quench the thirst of the afflicted and their families."
Mark P., Andover, MA.
June 1, 2021
---
"I loved this course on so many levels. The information was useful, engaging, and worth returning to again and again, not only to learn and encourage one's self, but to journey alongside others in an increasing world of addiction. It was wonderful to join across the world, and make new friends. To be challenged, refreshed, to learn from others, who come from different walks of life, different cultures and different, but not so different, faith backgrounds. I can highly recommend this course to anyone."
Linda F., Ireland