Charter Day celebrates the founding of Seton Hall in 1856 and the granting of our charter by the New Jersey State legislature in 1861. It is a special annual opportunity to reflect on our history and purpose, our Catholic identity and mission.
This year, the University will celebrate our Charter in a weeklong celebration, with the main program on Tuesday, April 4 at 3 p.m. in the Event Room of the University Center.
About Charter Day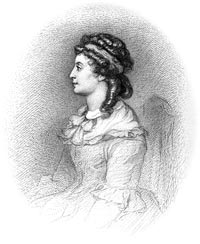 Living out the commitment to moral education has been the foundation of Seton Hall University for more than 150 years — and continues to be our mission in the 21st century.
Saint Elizabeth Ann Seton Charter Day offers our community an opportunity to reflect on the University's great history, and to renew our commitment to that mission. More »