Stillman School of Business Launches 'Future of Leadership Survey'
Thursday, January 21st, 2021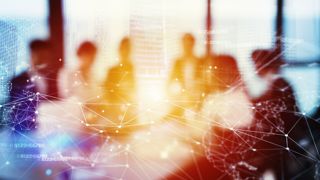 A research team from the Stillman School's Department of Management is launching "The Future of Leadership Survey: Insight and Foresight About the Future of Leadership from the Leaders of the Future."
The team is composed of Professor Karen Boroff, Ph.D., dean emeritus of the Stillman School; Professor Ruchin Kansal, M.B.A., associate director of The Gerald P. Buccino '63 Center for Leadership Development; and Graduate Assistant Alexander McAuley, an M.B.A. candidate in the Business School.
Current research on leadership predominantly looks at the topic from the perspective of senior executives and board leadership, leaving a gap in perspective from the emerging leaders that are growing up in a predominantly digital world. The team designed "The Future of Leadership Survey" to:
Better understand the expectations of future leaders -- college students and recent graduates --regarding the leaders they seek to work with, or want to become; and
Develop insight and foresight on values, competencies, and preferred models of leadership development for the future.
This first release of the survey will be distributed to Seton Hall undergraduate and graduate students, as well as young alumni – approximately 9,000 recipients.
"We hypothesize that the competencies and values cited by our target respondents will significantly differ from those cited by senior leaders in prior research on leadership," shared Kansal. "We also believe that survey results will inform how to develop future leaders."
Boroff added, "Ultimately, our goal is to have a thought piece on emergent leaders as a standing contribution to leadership research and continue to elevate Seton Hall University as a thought leader in the space."
The team plans to conduct the survey annually to analyze trends on the changing views of expectations of a leader over time, with the goal of publishing survey results every summer. A summary report of the first survey will be published in the summer issue of Lead, a new magazine from the Stillman School of the Business and the Buccino Leadership Institute.
In future, the research team intends to invite other University partners interested in participating in the research, and to use social media to invite a broader set of respondents across the world.