At the Stillman School, our mission is to enrich each student's life through an ethics-centered education focusing on transforming concepts into business practice.

The Stillman experience blends the very best elements of a business education. Our academic programs and faculty are nationally and internationally recognized for their excellence. Yet, the School maintains the feel of a close-knit community, where faculty, students and administrators partner to continuously advance the quality of the educational experience.
Our educational focus is on transforming concepts into practice. Accordingly, our curriculum extends beyond the four walls of a classroom. Our students sharpen their knowledge and skills in vibrant learning centers such as our Trading Room, Market Research Center, and Sharkey Sports Polling Institute, and they participate in internships, lecture series, networking events and student clubs. Our location and strong alumni connections provide students with a wealth of learning and career opportunities, including access to some of the most prominent employers in the world.
Take a few moments to explore our offerings. Whether you are looking to begin your business education or seeking to advance your career through the pursuit of a graduate degree or other postgraduate learning opportunity, I am certain that you'll be impressed with what the Stillman School has to offer.
Regards,
Joyce A. Strawser, Ph.D.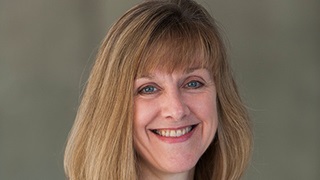 Administration and Staff
Joyce A. Strawser, Ph.D.
Dean
(973) 761-9225
[email protected]

Leigh M. Onimus, J.D.
Associate Dean, Undergraduate Assessment and External Relations
(973) 313-6058
[email protected]

Mark Schild, M.B.A., CFP
Assistant Dean
Term Professor, Department of Finance
(973) 464-3927
[email protected]

Melissa Ficuciello
Assistant to the Dean
(973) 761-9013
[email protected]