About Stillman
Tradition of Excellence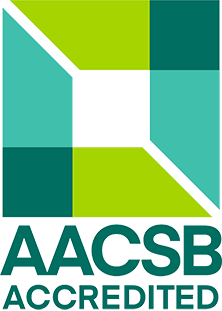 The Stillman School of Business at Seton Hall University was established in 1950 to provide education geared toward the complex, practical needs of business leaders. The School was the first private business school in New Jersey to earn accreditation from the Association to Advance Collegiate Schools of Business (AACSB International). Decades later, the School continues to maintain professional accreditation from AACSB and is the only school in northern New Jersey with both business and accounting accreditation.
Nationally Recognized Educational Experience
The Stillman School is recognized by Poets & Quants among the top 50 in the nation for best undergraduate business schools. In addition, our Gerald P. Buccino '63 Center for Leadership Development earned, for the fifth year in a row, a No. 1 ranking in the LEAD Awards sponsored by HR.com.
Our M.B.A. program is included in The Princeton Review's "Best Business Schools" and has been a US News & World Report "top business school for part-time MBAs."
Concepts into Practice
The Stillman School of Business provides an educational experience that "transforms concepts into practice" and extends learning beyond the four walls of a classroom. Tangible examples of this include our:
Faculty/Student Research Partnerships
Close-knit Community
The School maintains the feel of a close-knit community with small class sizes and convenient course schedules. Students work with faculty and administrators to achieve their academic and career goals. Moreover, the alumni community-20,000 strong-provides students with a wealth of learning, networking and career opportunities.
Graduate Programs
Office of Graduate Admissions
Jubilee Hall, Room 515
Seton Hall University
South Orange, NJ 07079
(973) 761-9262
(973) 761-9208 (fax)
[email protected]