'Shark Tank' Pirates Pitch Awards Cash, Scholarships to High School Entrepreneurs
On Friday, November 18, 10 student entrepreneurs pitched their innovative start-up concepts and emerging businesses at the eighth annual Seton Hall University Pirates Pitch for High School Students Competition, a Shark Tank-style contest hosted by the Stillman School of Business Center of Innovation and Entrepreneurship. The live event was streamed on Microsoft Teams.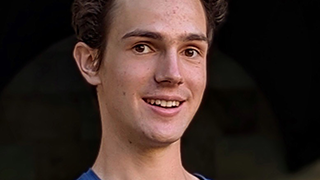 Stefan Neuber, first place winner
Stefan Neuber, a senior and German international exchange student at Windsor High School in Windsor, California, won first place for MatheX, an app that enables elementary school students to optimally practice basic mathematical skills and is already available to consumers using Android or Apple devices. The speech-based training app is personalized for each user and is available for teachers to use in their classroom. Stefan's winning pitch earned him a $10,000 scholarship to Seton Hall and a $2,500 cash prize.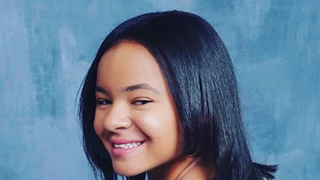 Cienna Mitchell, second place winner
The second-place winner was Cienna Mitchell, a Park Ridge, New Jersey, sophomore who plays softball at Park Ridge High School. Mitchell demonstrated a prototype for Hydroguard, which is designed to help protect athletes and also allow them to stay hydrated. The padded, lightweight chest guard contains an insulated pouch with a bite valve for the athlete to drink out of. Citing the lack of lightweight chest guards on the market for athletes, Mitchell cited how HydroGuard would provide a sturdy, thin layer that also combats the issue of dehydration for athletes. For her start-up idea, Mitchell won a $1,000 cash prize and a $6,000 scholarship to Seton Hall.
Joshua Cuman, a senior at Don Bosco Preparatory High School in Mahwah, New Jersey, won the $300 Audience Choice Award for MySty, an idea for an app to help consumers better determine the fit of online clothing purchases.
"Our eighth annual Pirates Pitch for High School students really raised the bar for this competition," said Joyce Strawser, dean of the Stillman School of Business. "We were delighted to see such a variety of creative and well-developed pitches. Also notable was the focus of several pitches on societal benefit – from improving education and educational opportunity to recycling used tennis balls. It is truly inspiring to witness the entrepreneurial aspirations and talents of this group of young people and to know that the entrepreneurial spirit is being encouraged and nurtured in our high schools."

Each student entrepreneur had five minutes to pitch their idea, either through a prerecorded video or a live presentation. The finalists then took five minutes to answer questions from the panel of judges, which consisted of Seton Hall faculty and alumni:
• Alumnus Sunny Bathla, founder of OSB Consulting and vice president of Virtusa Corporation;
• Patrick Burd, a former Seton Hall student athlete and founder of Classic Soccer Cleats;
• Victor Gomez, an alumnus who now serves as an adjunct professor and manager of the Seton Hall esports team;
• Alissa Lopez, an M.B.A. graduate, CEO and founder of both FamiliesDo Inc., founder of the Family Balance Planner, and a first-place winner in the Seton Hall collegiate-level Pirates Pitch competition; and
• Elizabeth McCrea, Ph.D., an associate professor in the department of Management who teaches several entrepreneurship courses at Seton Hall.
"The participants in this year's High School Pirate's Pitch was one of the most impressive group of nascent entrepreneurs since the program began," said McCrea. "There was an exciting mix of for-profit and nonprofit proposals. The high caliber of the entries made it extremely difficult to choose the projects to receive cash funding. These talented, creative and hard-working students will be successful, no matter where their life's journey takes them."
"The Pirates Pitch Competition was an amazing opportunity to showcase my project that I have been working on for more than three years," said first-place winner Neuber. "I was already incredibly excited when I received the invitation to the final; winning the competition was a huge surprise for me, especially considering the variety of impressive business ideas that were presented. The prize money will help me grow the startup immensely."
Mitchell also thanked Seton Hall for sponsoring a startup competition for high school students. "I am excited that I was able to experience being in Seton Hall's Pirate Pitch and see the other innovations in the competition. I want to thank the judges for even giving my product a chance to place. I am blessed to have this wonderful once in lifetime opportunity," Mitchell said.
The competition aligns with Global Entrepreneur Week which occurred November 14 through 20. The 10 finalists were chosen from a field of 180 high school sophomores, juniors and seniors from five states and nations around the world.
The High School Pirates Pitch is based on the Center's highly successful collegiate-level Pirates Pitch Competition, which awards $16,000 to Seton Hall University student entrepreneurs annually.
"This year's finalists in the Pirates Pitch for High School Students Competition were a remarkable group of teen entrepreneurs," said Susan Scherreik, founding director of the Center of Innovation and Entrepreneurship. "Their accomplishments underscore the growing popularity of entrepreneurship education courses, which are increasingly being taught in high schools and even middle-schools."
"On the collegiate level, we are similarly seeing an increasing number of students enrolling in our entrepreneurship concentration, starting businesses in their dorms and taking advantage of the Center of Innovation and Entrepreneurship's many resources, including mentoring by alumni entrepreneurs," she added. Scherreik noted that more than 50 alumni entrepreneurs visit the Seton Hall University campus annually to guest lecture in courses and network with students at extracurricular events.
All other finalists received a $4,000 scholarship to the University. Finalists included:
• Aishani Bal, a junior at Denmark High School in Cumming, Georgia - Business Startup Idea: A Second Life
• Shaomin Kee, a junior at Lambert High School in Suwanee, Georgia - Business Startup Idea: ChillPak
• Liam Levantovich, a senior at New Visions Honor Academy, Horseheads, New York - Business Startup Idea: Truefood
• Lily Liu, a sophomore at New Providence High School from New Providence, New Jersey - Business Startup Idea: NetLoveNJ
• Brianna Robinson, a junior at Archbishop Molloy High School, Queens, New York - Business Startup Idea: Bri's Varia-Teas
• Dashawn Sheffield, a senior at North Star Academy Washington Park High School, Newark, New Jersey - Business Startup Idea: EduMatch
Categories: Business, Campus Life