Instructor Elven Riley reveals new FinTech business concentration.
The world is changing. Business is changing. And some business schools are changing to prepare students for the business world. Stillman School of Business is one of them.
Specifically, Stillman is introducing a new undergraduate concentration, Financial Technology (FinTech), which has exponentially evolved in the financial services industry worldwide.
According to Stillman's Instructor Elven Riley (Department of Finance), "These days, no financial transaction, from simple checking accounts to complicated mergers and acquisitions, can be accomplished without technology." When it comes to economic growth, Riley elaborates further, "FinTech, the mashup of Financial services and Technology, is continuing to show strong job creation through our current virus economic downturn."
The FinTech concentration is a result of work from the Department of Finance and the Computing/Decision Sciences Department. Both departments saw a need to create a curriculum that addressed issues specific to this area. The expectation is that the FinTech concentration provides an opportunity for students to become leaders in this highly competitive space.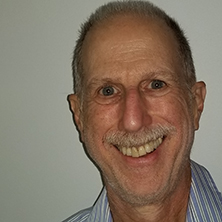 Stillman Professor David Rosenthal set to start FinTech major in Fall.
"Our goal is preparing industry ready business school students to capture the most sought-after positions in the financial industry," shares Professor David Rosenthal (Department of CDS), "including the office of Chief Digital Office, the leader of a company's digital transformation efforts."
Stillman is one of the first U.S. business schools to offer a FinTech undergraduate concentration. Established industry targets for the Stillman FinTech concentration include: all banking/brokerage/hedge companies/insurance and especially the startups offering equal parts of innovation and market disruption.
The planned curriculum will be a 24-credit concentration comprised of eight courses of finance and technology. Topics include business modeling; algo trading; artificial intelligence augmentation; alternative data in asset valuation; web API implementation in wealth management; and big data forcing edge computing.
Joyce Strawser, Dean of the Stillman School of Business, expresses her enthusiasm for the FinTech concentration beginning in Fall 2020. "This concentration will attempt to meet rising demands from students who have a strong interest in computational finance." She added that the current industry estimates show 3,000 FinTech entry level job openings in the greater New York area. "Companies are searching world-wide for candidates," she says.
Riley emphasizes, "From bulge bracket investment bank and hedge funds to thousands of startup industry disrupters, budgets and salaries continue a 10-year growth curve." Stillman is prepared to help put students in a position to excel in this growth industry. "With our greater NYC relationships," he adds, "we are uniquely positioned to deliver qualified students into the global marketplace FinTech leaders."