Business Analytics Lecture Series Kicks Off with Janssen Pharmaceutical's Jeffrey Headd
Thursday, September 16th, 2021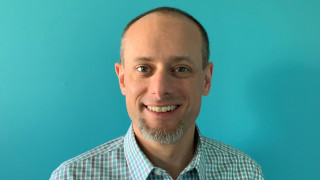 Jeffrey J. Headd, Ph.D.
Presented by the Stillman School of Business, the second annual Executive Lessons Learned in Analytics and Advanced Technologies lecture series will return with virtual sessions. This year's focus is on leveraging analytics and associated applications to improve business impact and financial outcomes.
The first lecture will feature Jeffrey J. Headd, Ph.D., senior director of Commercial Data Sciences at The Janssen Pharmaceutical Companies of Johnson & Johnson. Headd's lecture titled, "Driving Measurable Business Impact Through Data Science at Scale" will be presented virtually on Thursday, September 23 at 6:30 p.m. Register for the lecture.
During the presentation, attendees will learn how Janssen Pharmaceuticals has matured its data science capabilities from early proof of concept projects to a cornerstone capability enabling critical business initiatives.
As the leader of the Janssen Business Technology Commercial Data Sciences and Data Management team, Headd partners with commercial leadership across business functions to identify and tackle critical challenges with novel data-driven solutions. His multidisciplinary team applies expertise in artificial intelligence, machine learning, data integration, and other modern analytical methods to address these challenges and generate measurable business value.
Headd holds a Ph.D. in computational biology and bioinformatics from Duke University. In addition to his current position in Janssen, he has also worked in J&J's Medical Devices sector as a member of the R&D Technology Data Sciences team, following his initial J&J role as a data scientist in the Janssen Business Technology Data Sciences team. Prior to joining J&J, he worked in methods development for macromolecular crystallography as a member of the Phenix team at both Duke University and Lawrence Berkeley National Lab.
Jay Liebowitz, D.Sc., M.S. in Business Analytics (MSBA) program co-director in the Stillman School of Business, will moderate the series. Liebowitz is one of the world's leading knowledge management researchers and practitioners. Moreover, a Stanford University study recognized Liebowitz as being among the world's top 2 percent most-cited scientists in the field of AI, with a secondary discipline in Business.
To learn more about the series and to register for one or more of the lectures, click here.
Categories: Business, Campus Life