Seton Hall Spring 2021 NBA2K eSports Challenge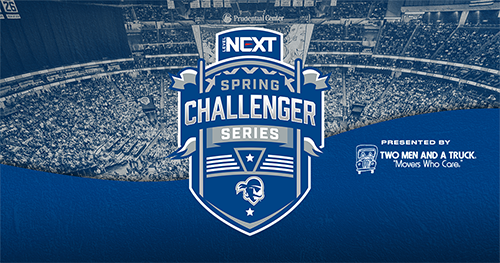 Seton Hall Athletics and Two Men And A Truck invite you to participate in the inaugural Seton Hall NBA2K Challenge! - the first Seton Hall Athletics Esports tournament!
Entry is FREE for all Seton Hall students and anyone 13+ with an Xbox One who thinks they've got what it takes to be the best NBA2K player in Pirates Nation. There will be prizes for the Top 3 players with the tournament winner receiving an Apple iPad, a team-autographed basketball jersey and $100 gift card to the Seton Hall University Bookstore!
Registration is open now through March 25th with the tournament taking place on Friday, March 26th. All participants also receive a free order of fries from BGR in South Orange so head over to the tournament page and register today!
Prizes
All Participants
Free order of Fries from BGR in South Orange!

1st Place:
10.2-inch Apple iPad 32GB
2019-20 Men's Basketball Team Signed Jersey
$100 Bookstore Gift Card

2nd Place:
Logitech A10 Xbox One Headset
$75 Bookstore Gift Card

3rd Place:
$50 Bookstore Gift Card
Requirements
You must be on an Xbox One to compete in this tournament.
Match Settings
All Games will be played with the Standard lobby settings found below:
Best of 1
Exhaustion: On
Difficulty: Hall Of Fame
Game Style: Standard
Time Limit: 5 Minutes per Quarter
Control: All
Gamespeed: Normal
All-Star Teams, All-Time Teams, and History Teams are not allowed.
For Full Rules, visit the rules page.
Categories: Athletics, Science and Technology