Seton Hall Esports Send Two Teams to BIG EAST Playoffs
Wednesday, March 15th, 2023
The Esports Pirates are headed back to the BIG EAST playoffs to defend their Spring 2022 championship titles. On March 24-26, Seton Hall's League of Legends and Rocket League teams will compete in the first, in-person BIG EAST championship tournaments in Indianapolis at Butler University's brand new Esports Park.
Rocket League Team Enter Playoffs with Undefeated Record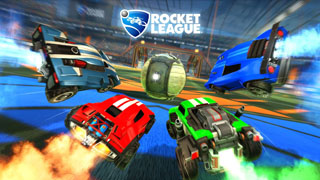 Seton Hall's Rocket League team, who hold the titles of 2022 BIG EAST Champions and Electronic Gaming Federation's Season 3 National Champions, enter the 2022-23 Rocket League™ EGF/BIG EAST Tournament on with an undefeated conference record. Their biggest victory of the season came against Georgetown University with a score of 18-1 across three games.
The Rocket League team will compete for the championship title on Friday, March 24. The EGF/BIG EAST Tournament consists of a best-of-three round robin, with each of the six competing teams playing each other once. The top two finishers will receive automatic entry into the EGF Rocket League Season 4 National Championship. Given their impressive record and dominant play, the Seton Hall Rocket League team is poised to make a deep playoff run.
League of Legends Team Lands Fourth Seed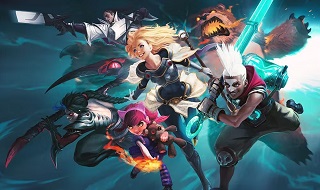 The League of Legends team is looking to capitalize on their strong performance in the regular season and carry that momentum into the playoffs. The Pirates began their season with a 2-0 win against University of Connecticut, followed by a 2-0 win against Villanova University. In rounds three and four, the League of Legends team had back-to-back losses against St. John's University and Butler University but bounced back in round five beating Marquette University, 2-0. With a loss to DePaul University in round six and a bye in round seven, the Pirates ended their season with a 4-3 record and will enter the BIG EAST playoff tournament as the fourth seed.
The League of Legends playoffs will feature a modified double elimination bracket, with the first and second seeds playing the upper bracket match and the third and fourth seeds playing the lower bracket match in the first round. While the losers of the upper bracket match will have another chance to advance, the losers of the bottom bracket match will be eliminated from the tournament. Seton Hall University's League of Legends squad (fourth seed) will face the tournament host, Butler University (third seed), in the first round of playoffs on Saturday, March 25th at 12:05 p.m. EDT. To view the League of Legends tournament bracket, visit Challonge.
Tune in to cheer on the Pirates as they take aim at the BIG EAST Conference Championship. All playoff games will be streamed on Twitch.tv/BigEastEsports. Follow Seton Hall Esports on Twitter for updates on the tournament brackets, game times, and results!
Categories: Science and Technology