Rocket League Team Entering Multiple National Tournaments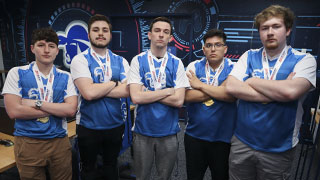 The Seton Hall Rocket League team looks to continue on it's regular season success as they enter multiple national tournaments. The team has played over 280 games this season across three tournaments and has claimed its first-ever Big East Championship.
The 2022 Rocket League Big East Tournament concluded with top-seeded Seton Hall defeating fourth-seeded DePaul, 3-1, to claim the Big East Title. Entering the tournament with a perfect 8-0 conference record, the Pirates maintained form with a perfect 4-0 mark in matches, winning a total of 12 out of 14 individual games.
LevelNext Nationals
After a perfect record run through their group stage, the Pirates seek to make a statement going into the LevelNext National championship round, set to begin on April 26th at 5pm with the Round of 16. Rewatch Seton Hall's qualification win over NJIT on Twitch.
This year's LevelNext Rocket League Spring Showcase serves as a major qualifying tournament for the new Collegiate Rocket League (CRL) World Championship that will include schools from U.S., Canada, and several European countries. A specific number of teams from the Spring Showcase will automatically qualify for the Last Chance Qualifier of the CRL World Championship.
With a $125,000 total cash prize pool, participants will compete for a share of the $75,000 competition prize pool. The other $50,000 will be awarded to 20 college esports programs through a Twitter competition, presented by Takis. To keep up to date with all the action, be sure to tune in to Twitch.
EGFC Nationals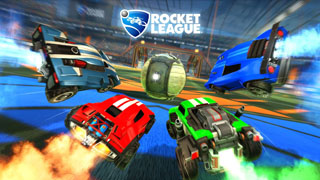 After being crowned the Big East Champions at the end of the 16-week regular season, the Pirates aim for the National EGFC title to be played in person from Williamsburg, Virginia. William & Mary is set to host the tournament from April 29th to May 1st. The Pirates will be facing Sienna College as their first opponent at 5 p.m. on Friday April 29th.
CRL Last Chance Qualifier
In North America, Collegiate Rocket League (CRL) has 32 teams competing in round-robin league play from February to March vying for $100,000 in scholastic awards. Having qualified for CRL for the second time outside of summer play, the Pirates faced a rough patch in CRL going 6-9 and finishing 12th in the East and will be participating in the Last Chance Qualifier (LCQ) for the chance to participate in the first-ever CRL World Championship.
The LCQ is a 56 team double elimination bracket taking place from May 2nd to the 5th with the top 4 teams qualifying for the CRL World Championship. The World Championship finals will take place in June at DreamHack Dallas 2022 in Dallas, United States at the Kay Bailey Hutchison Convention Center.
UGC Collegiate Rocket League Spring 2022 Tournament
The UGC Rocket League Collegiate tournament took place over a ten week season that included a double elimination kickoff tournament, seven weeks of regular season league nights and a playoff group play leading to a single elimination bracket to cap the season. Seton Hall finished their group stage with a 12-2 record and ranked 2nd in the group. The Pirates are looking forward to the yet to be announced tournament where they will compete for $7,000 in scholastic prizes.

Categories: Athletics, Science and Technology