Seton Hall's Rocket League Team Set to Battle for New Jersey
Tuesday, February 28th, 2023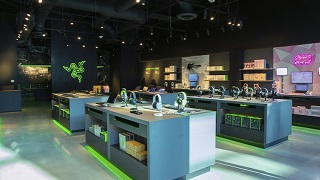 Seton Hall University and Razer Store Paramus are partnering to host an in-person gaming event at noon on Saturday, March 4th. The event will feature a Rocket League 3v3 bracket, pitting Seton Hall University against New Jersey City University (NJCU), New Jersey Institute of Technology (NJIT), College of Staten Island (CSI), and Kean University.
Fans are encouraged to attend and support the Pirates in this inaugural "Battle for New Jersey." In addition to the exciting atmosphere and camaraderie of the games, attendees can take advantage of special deals on the latest gaming gear. Razor Store Paramus is offering spectators a $20 coupon for purchases of $100 or more.
The "Battle for New Jersey" will take place at noon on Saturday, March 4th, at Razer Store Paramus, located at 1 Garden State Plaza, Paramus, NJ 07652. Don't miss this epic showdown of the best Rocket League teams in New Jersey to see who comes out on top!
Categories: Science and Technology