Launch of Super Smash Brother's Ultimate Varsity Team
Tuesday, October 5th, 2021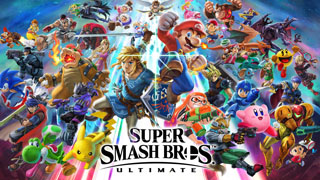 Seton Hall Esports is proud to announce the creation of a Super Smash Brother's Ultimate (SSBU) team. The popular game is a crossover fighting game, published by Nintendo, and played on the Nintendo Switch. The game features every character in Super Smash Brothers' history and the franchise has been a staple at Seton Hall since the founding of the Seton Hall Gaming Sector, Seton Hall's gaming club, back in 2013.
Led by two students at the time, the Smash community quickly grew to consistently fill three classrooms on a weekly basis by 2017. It grew parallel to the early days of League of Legends esports at the university. The community which would name itself "Seton Smash" played internally, made appearances at local tournaments, and quickly became a mainstay on campus. If there was a room with a projector or a table that could hold a TV, you could be sure the smash community would find it to load up different iterations of Super Smash Bros throughout the years.
Today, that same passion and drive have been passed down to the first-ever, Seton Hall Super Smash Brother's Ultimate varsity team. In contrast to the early days, the team enjoys practices from the Seton Hall Esports Lab, with six wall-mounted TVs, dedicated lab chairs, and Nintendo Switch consoles available for practices in the upcoming 16-week season.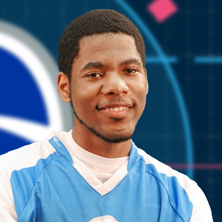 With the continuation of the partnership agreement between the Big East Conference and the Electronic Gaming Federation (EGF), varsity esports teams from the 11 Big East schools are now able to bring their own elite teams together to compete in a year-long multigame season as official EGF Collegiate (EGFC) league members, concluding with the EGF Collegiate National Championships in April. The team will be led by Seton Hall senior, Walter "Trey" Jackson a member of the Seton Hall Gaming Sector executive board, who has seen more than his fair share of quality SSBU players.
"Trey was the perfect person for the role of captain and first member for our inaugural squad. He is both an incredibly focused player and already a leader within our SSBU community here at Seton Hall and I am looking forward to the heights this team will climb under his leadership" said Victor Gomez, the Seton Hall's esports manager.
Joining Walter in the starting lineup is fellow senior Nikolas "Gymbo2000" Theodoracopoulos, Junior Aidan "Owser" Grant, first-year students Gianni "Gman1021" Feraco and Joseph "Blob_Man35" Mandara. Also, as a part of the active roster are substitutes Noah "n0ahh" Ferro and Jordan "Elementor" Levine both Sophomores.
SSBU will have their debut match on October 5, 2021 and can be streamed live on Twitch.TV/EGFssbu.
Categories: Science and Technology