Message from the Director
Dear friends,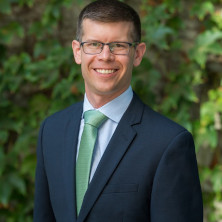 Welcome to the Center for Catholic Studies at Seton Hall University! As Director of the Center, I have the joy and privilege of helping to steward the resources of the Catholic intellectual tradition for our University community. This tradition contains riches beyond compare - DaVinci's Sistine Chapel, Dante's Divine Comedy, Mozart's Requiem, Aquinas's Summa Theologica, the stories (told and untold) of generations of faithful Christians, and, at the source of it all, the life and teachings of the Incarnate Word, Jesus Christ. The mission of the center is not merely to preserve these jewels of the tradition like artifacts in a museum. Rather our aim is to bring forth from the storeroom of Catholicism "things new and old" (Mt 13:52) in response to the ever-changing circumstances, needs, and pressing questions of the current age. Here the Catholic intellectual tradition is alive and vibrant, and many have found within it the "life in abundance" (Jn 10:10) we all seek. I am glad that you have found us, and I hope you will join our community of conversation, inquiry, and practice. Attend a public lecture. Read one of our journals. Connect with other curious minds. Discover what gifts the Catholic intellectual tradition has in store for you.
Sincerely,
Patrick Manning, Ph.D.
Director, Center for Catholic Studies
About Our Founder
Reverend Monsignor Richard M. Liddy, Ph.D.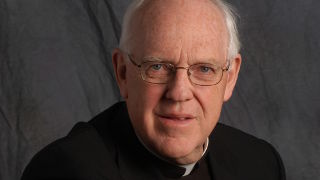 Rev. Msgr. Richard M. Liddy is a retired professor emeritus from Seton Hall University.
Originally from West Orange, New Jersey, he attended Our Lady of the Valley School in Orange, New Jersey, and then Seton Hall prep and Seton Hall University. In 1958 he entered Immaculate Conception Seminary in Darlington, New Jersey and in 1960 he was sent to Rome to study. He was ordained to the priesthood in Rome on December 18, 1963. When he came home from Rome in 1964, Archbishop Boland sent him back to Rome to obtain a degree in philosophy. Reluctantly he went back and spent three years studying philosophy, mostly the work of his teacher, Father Bernard Lonergan of the Society of Jesus, a professor of philosophy and theology from Montreal Canada. He received his doctorate in philosophy from the Gregorian University, having worked on the philosophy of art.
Father Liddy taught at Immaculate Conception Seminary from 1967 to 1980 and between 1980 in 1984, he went back to Rome to become the spiritual director at the North American College. During that time, he worked on the cause of the canonization of John Henry Newman. He was present at the beatification of Newman in Birmingham England in 2010 and attended the canonization of Newman by Pope Francis on October 13th, 2019.
Through the years he has been Rector of Immaculate Conception Seminary, now moved to Seton Hall University and has taught in the Religious Studies Department. In 1997, he founded the Center for Catholic Studies at Seton Hall, retiring in 2020. He is the University Professor of Catholic Thought and Culture, Emeritus. He also sat on the bench and served as Chaplain to the basketball team for several years.
His books include Transforming Light: Intellectual Conversion in the Early Lonergan and Startling Strangeness: Reading Lonergan's Insight, and a book of poetry, In God's Gentle Arms. He is presently working on a book on St. John Henry Newman tentatively called: Newman: Method and Conversion.