The Stillman School of Business Is #3 in the Nation for Alumni Satisfaction
Monday, December 17th, 2018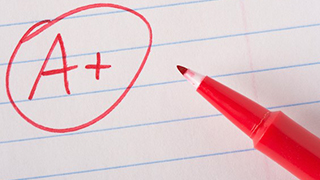 The Stillman School of Business has jumped 22 spots and is now the #45 business school in the nation in the third annual Poets & Quants Best Undergraduate Business Schools ranking — with a noteworthy #8 ranking in the area of "academic experience."
A+ on Alumni Report Card
Perhaps most impressive is the Stillman School's alumni report card. Based on this metric the School is ranked 3rd in the nation, with Notre Dame ranked #1 and William and Mary ranked #2. Rounding out the Top 5 are Boston College and the University of Pennsylvania.
Poets & Quants for Undergrads compiled the 2018 exclusive rankings based on a representative survey of nearly 13,000 alumni and school-reported data. The three equally weighted areas of focus were admission standards, career outcomes and academic experience. The latter was primarily based on the Class of 2016 responses to survey questions. As stated by Poets & Quants, "recent alumni of elite business schools can provide some of the best candid and valuable insights in how a school is actually performing in providing a quality education and experience to its students."
When Stillman alumni were asked if they would recommend the business program to a friend or colleague, the School received an A+ grade. In addition, the School topped the lists when alumni were asked about preparation for the real world and whether or not they had a life-changing experience. Quality of teaching also received very high marks.
"Everyone at Stillman is so proud of this ranking," shared Joyce Strawser, dean of the Stillman School of Business. "We believe that it reflects our commitment to delivering quality programs in an educational environment that is truly a close-knit community. From our faculty, staff and administrators to our alumni, every Stillman community member is fully invested in the success of our students. Our many mentoring programs, student organizations and opportunities for extracurricular engagement ensure that learning and development occur inside and outside the classroom."
Regarding alumni results to the question, "Do you believe your business degree was worth its cost in tuition?" Besides Brigham Young University's Marriott School only one other private school — Seton Hall's Stillman School of Business — made it into the Top 15.
For more information on the Poets & Quants for Undergrads exclusive rankings and survey results see the Overall Ranking and the Alumni Report Card.
About Poets & Quants
Poets & Quants for Undergrads is a leading news website dedicated to the coverage of undergraduate business education. The one-of-a kind ranking launched in 2016 to help students make the best possible choice for an undergraduate business education. Its sister site, Poets & Quants, launched in 2010 by former Fast Company and BusinessWeek Editor-in-Chief John A. Byrne, and has since established a reputation for well-reported and highly creative stories on the "things that matter most" to the graduate business education market.