Sports Poll on Women's World Cup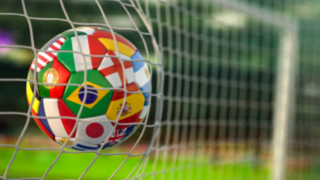 The Women's World Cup is set to begin on Thursday, July 20 with the U.S. Women's National Team (USWNT) playing Vietnam the next day. A Seton Hall Sports Poll found that 30 percent of Americans surveyed will watch or follow FIFA's 32-nation soccer tournament – a number that grows to 46 percent among sports fans and 65 percent among avid sports fans. Sixty-seven percent of those who identify as soccer fans say they will be following the tournament.
These numbers are consistent (slightly higher) with a November 2022 Seton Hall Sports Poll that previewed interest in the Men's World Cup (USMNT).
These were among the findings of a Seton Hall Sports Poll conducted in May among 1,509 adults across the country. The poll featured a national representative sample from YouGov weighted on U.S. Census Bureau figures for gender, age, ethnicity, education, income and geography and has a margin of error of +/- 2.5 percent.
"In many ways the rise of women's sports is the story of this decade and it's a welcomed change," said Professor Charles Grantham, Director of the Center for Sport Management within Seton Hall's Stillman School of Business, which sponsors the Poll. "The numbers show precipitous growth here – in the WNBA, NWSL and in women's college basketball – attendance and TV viewership are stronger than ever."
Professor Jane McManus, executive director of the Center for Sports Media at Seton Hall and former ESPN analyst and columnist for the New York Daily News, agreed. "In the U.S., the national team most associated with soccer gold is the women's. This poll is yet another point in a constellation of emerging and existing data proving that, when made available, sports fans want to follow and consume women's sports."
In a survey from February of 2023, the Seton Hall Sports Poll found that 37 percent of the general population in the United States would watch more women's sports on TV or on online platforms if the content were available. That number rose to 51 percent for sports fans, and 56 percent for avid fans.
The matches will be played in Australia and New Zealand, but with an eye on U.S. audiences, the defending champion American women will play their first two games at 9 pm eastern time (morning at the actual sites). The USWNT's second game will be on July 26 against Netherlands.
U.S. Interest in Soccer
Among the U.S. general population, 37 percent said they were interested in soccer, with 15 percent saying the beautiful game is one of their "top interests." Among self-described sports fans that number rises to 52 percent, with 24 percent saying it is a top interest. For those who describe themselves as "avid" fans, the interest rises to 68 percent with 35 percent saying that soccer is one of their top interests.
For World Cup play, 21 percent of the general population are interested in both the women's and men's national teams. For sports fans that number rises to 30 percent. Although the USWNT has had greater success than the USMNT in recent World Cups, just 8 percent of the general population say they are interested in only the U.S. women's team, with 10 percent of sports fans (15 percent of avid fans) and 15 percent of soccer fans saying the same. The numbers essentially double for those interested in only the men's team (16 percent general population, 22 percent of sports fans, 29 percent avid fans, 34 percent soccer fans).
World Cup Sponsorship Controversy
This year's Women's World Cup is not without its controversy. Citing human rights violations and unequal treatment of women, there were widespread protests from human rights organizations, the host nations as well as numerous players and coaches about a proposed sponsorship deal by the Saudi Arabia tourism board and its "Visit Saudi" campaign. After these protests, FIFA chose not to go forward with the Saudi sponsorship deal.
When polled on this issue, 42 percent of the general population, 64 percent of soccer fans, 50 percent of sports fans and 58 percent of avid fans thought FIFA made the right decision in dropping "Visit Saudi." Only 21 percent of the general population, sports fans and avid fans thought that FIFA was wrong in not moving forward with Saudi Arabia. Among soccer fans, that number falls to 17 percent. The remainder in each category "did not know" or held no opinion.
Does Sponsorship Matter? A Mixed Bag
Despite protestations to the contrary, when queried on the impact of sponsorship for those brands supporting women's sports, the public largely said no. Asked if sponsoring women's sports like the Women's World Cup increases one's opinion of a brand, "no" was the response of the general population by a 55-27 percent margin and among sports fans by a 49-38 percent margin. However, the numbers flipped among soccer fans (56-32 percent said their opinions of the brands increased), and among avid fans (52-40 percent said yes).
"People rarely admit to being impacted by advertising or sponsorship, but the underlying sales figures tend to differ," said Marketing Professor Daniel Ladik, who is Chief Methodologist for the Poll. "The interest in soccer and the growth in women's sports has clearly attracted the eyes of advertisers. Garnering the stated approval of 38 percent of the sports fans in the United States is no small thing."
Questions, breakdowns and charts may be found in an online version of this release at https://blogs.shu.edu/sportspoll/
Categories: Athletics, Business, Research