Seton Hall Student Team to Compete in Eighth Annual UPitchNJ Startup Contest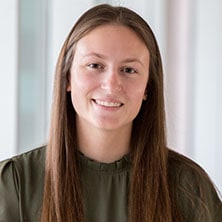 Brooke Loza
Brooke and Madison Loza, twin sisters and sophomores majoring in nursing, will represent Seton Hall University in the eighth annual UPitchNJ contest, a statewide collegiate business model competition. The Lozas, who were winners in the Seton Hall University 2023 Pirates Pitch Startup Competition, are the co-founders of One Stop Eco Shop, an online marketplace selling sustainable home and body products. One-Stop Eco-Shop plans to open a retail store in Ocean County, N.J. this summer.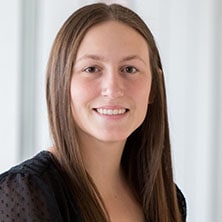 Madison Loza
The competition is organized by the UPitchNJ consortium, which represents the entrepreneurship education programs at New Jersey's four-year colleges and universities. Ten universities are participating in the eighth annual competition: Drew University, Fairleigh Dickinson University, Monmouth University, New Jersey Institute of Technology, Princeton University, Ramapo College of New Jersey, Rowan University, Rutgers University/Camden, Rutgers University/Newark/New Brunswick, and Seton Hall University.
UPitchNJ is being held in partnership with Nokia Bell Labs. The final round of the innovative statewide collegiate business model competition will be livestreamed on Wednesday, May 3, from 1:30 to 4 p.m. New Jersey's college students, faculty, alumni, friends and the public are all invited to watch virtually. For more information, visit the contest website.
Thierry E. Klein, president of Bell Labs Solutions Research, Nokia Bell Labs, will deliver a welcome address, and also serve as a judge along with other Nokia Bell Labs executives, Chris Jones, Vice-President of Strategic Partnerships, Jani Kangas, Director of BLSR Strategic Innovation Management, Nirupama Ravi, head of BLSR Software Systems Research, and Stacy Kornhauser, BLSR Program Manager.
Student teams will be judged on the innovation and originality of their business models and the quality of their pitch presentations. The contest judges will also be looking for creative and innovative thinking about markets, products and services.
To help the undergraduate entrepreneurship students prepare for the competition, Nokia Bell Labs paired many of the student startup teams with a Nokia Bell Labs senior executive to serve as a mentor to the team.
"Innovation is part of the DNA of Nokia Bell Labs. Bell Labs inventions have profoundly reshaped the world and how we live, work and communicate with each other every day," Klein said. "One of the key criteria for successful innovation is the collaboration with a diverse set of ecosystem partners and nurturing and being inspired by emerging talent. We are very proud to continue our support of the UPitchNJ competition, as one of the premier entrepreneurship competitions in New Jersey. We are excited and anticipate that a new generation of technology and business innovators will emerge from its ranks."
"We are extremely grateful to Nokia Bell Labs for this extraordinary and innovative collaboration," said Susan Scherreik, co-chair of the UPitchNJ consortium and founding director of the Center of Innovation and Entrepreneurship at Seton Hall University. "UPitchNJ showcases the best and brightest young entrepreneurs from all over the Garden State. Thanks to the coaching the teams are receiving from New Jersey's top corporate research scientists at Nokia Bell Labs, our collegiate entrepreneurship students can take their startups to new heights."
Seton Hall University's participation in UPitchNJ is being coordinated by the Center for Entrepreneurial Studies in the Stillman School of Business. The Center is a driver of entrepreneurship on campus, including sponsoring startup competitions, entrepreneurship workshops, startup coaching and mentoring, an entrepreneurship club, field trips and a summer startup venture accelerator program.
For more information about UPitchNJ, visit the website. To tune into the livestream contest event on May 3 at 1:30 p.m., visit the UPitchNJ Facebook page.
Categories: Business, Nation and World